Lore:Moni
The UESPWiki – Your source for The Elder Scrolls since 1995
This page is currently being redesigned for the Lore Places Project (LPP).
The page may need work to meet the standards outlined on the project page.
Moni
Type
Island
Continent
Yokuda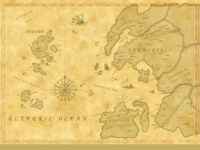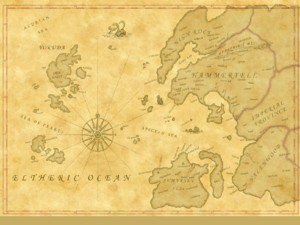 Moni is a small island in the Yokudan archipelago, between the Azurian Sea and the Sea of Pearls. It is just south of Samara and northeast of Yath.[1]
It was originally a territory of the Lefthand Empire, and had long served as a refuge for exiles, pirates, and remnants of the Sinistral Elves. Naval records document protracted sieges of Elvish settlements east of Moni up until the latter years of the Merethic Era. In the 1E 600s, the combined purges of Mansel Sesnit and decrees of Randic Torn led to many disfavored nobles and their vassals fleeing to the rocky islands east of Yokuda, Moni among them.[2]
References
[
edit
]
^ Systres History: Volume 2 — Trilam Heladren, Associate Dean of Eltheric History, University of Gwylim