Main Page
The UESPWiki – Your source for The Elder Scrolls since 1995
Welcome to the Unofficial Elder Scrolls Pages! We have been building a collaborative source for all knowledge on the Elder Scrolls series since 1995, and we could use your help! To begin browsing our site, you should select one of the games on the left side menu. If you would like to help us build the site, you can learn how to get started as an editor, read over the help files, or look through our guide to helping out. If you'd like to discuss The Elder Scrolls with other users, please consider using the UESP forums or Discord server.
This site's purpose is to provide information; therefore, most of the content contains spoilers.
---
Latest News
Tales of Tamriel Extralife Marathon —

2 December 2022
LotusOfDoom
from the
Tales of Tamriel
is hosting a streaming marathon this weekend, 3-4 December 2022, to support the
#ExtraLife charity
. The UESP is matching donations up to $3000 as well as donating a few of our
Patreon
rewards for giveaways. Check them out this weekend and help a worthy cause!




Beyond Skyrim on Facebook —

November 27, 2022
As many are likely aware by now, Beyond Skyrim's Facebook page has been hacked. They're asking everyone to please join them at their new page.
Tamriel Rebuilt Releases Dominions of Dust and Embers of Empire —

November 24, 2022
Tamriel Rebuilt is a mod for Morrowind which adds the mainland of the province to the game, piece by piece.
Release 22.11 adds two major expansions to the game world:
Dominions of Dust is a dangerous, sparsely inhabited borderland southwest of Vvardenfell, in contention between Great Houses Hlaalu and Redoran. The exception is the city of Andothren, a huge Hlaalu trade port on the Inner Sea.
Combined, the two expansions include new land areas three times the size of Bloodmoon and about 200 new or overhauled quests, bringing the total quest count of Tamriel Rebuilt to parity with the vanilla game and expansions.
Download links and detailed information about new features are available on Tamriel Rebuilt's website.
The Elder Kings 2 Release Date Announced —

September 30, 2022
Elder Kings 2 is a total conversion fan mod for the strategy game Crusader Kings III, based on the Elder Scrolls main series as well as Elder Scrolls Online. Choose any ruler on Tamriel and Yokuda to steer your dynasty through the turmoil of the Interregnum, a time without a Dragonborn Emperor on the Ruby Throne, starting from either 2E 440 or 2E 450. Aside from the classic 10 playable races of TES, Elder Kings II allows the player to control others such as Lilmothiit, Tsaesci, Ayleids, even Goblins and many more.
Elder Kings 2 will release on 11.11.22 via the Steam Workshop and a direct download.
Watch the release date announcement trailer here: https://youtu.be/9JUou7oGx1o
You can learn more about this mod in its article.
Stadia is Shutting Down —

September 30, 2022
Google has today announced that it will be shutting down its cloud gaming service Stadia on January 18, 2023. This will affect players of Elder Scrolls Online who have purchased the game through Stadia. The Stadia store has been taken offline, so it is no longer possible to purchase Elder Scrolls Online on Stadia. Those who already own the game can continue to use the service until January. Google has confirmed that refunds will be given for all software and hardware purchases made through Stadia.
Stadia uses the same megaservers as PC/Mac, so no account migration will be required once you own the game on PC or through Steam. If transitioning from Stadia to PC, be aware that running the game locally has higher network requirements than streaming from the cloud.
Update 20 October 2022: ZeniMax have announced that Stadia players will be able to log in and download ESO for free on PC/Mac.
Skyrim Anniversary Edition on Switch and GOG —

September 29, 2022
The Anniversary Edition upgrade for Skyrim is now available on Nintendo Switch. It can be purchased separately or as an upgrade for those who already own Skyrim on Switch. The original Switch version of the game has also received a free update to include the Fishing, Rare Curios, Survival Mode, and Saints & Seducers Creations.
This release coincided with Skyrim becoming available from GOG. This is the first time Skyrim has been released DRM-free on PC. Both Special Edition and Anniversary Edition are available from the store. GOG also allows for game version rollback and disabling of automatic updates for those who wish to use certain mods.
New Elder Scrolls Board Game Betrayal of the Second Era Unveiled on Gamefound —

September 21, 2022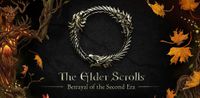 Details about a new board game set in the Elder Scrolls universe has reached Gamefound, Betrayal of the Second Era. Set during the events of Elder Scrolls Online, the game has you combat the machinations of the Order of the Black Worm. The game will have you journey across Black Marsh, Cyrodiil, High Rock, Morrowind, and Skyrim to complete quests, with expansions planned for Hammerfell, Summerset Isles, and Valenwood (omitting Elsweyr at this time). The game will support one to four players, and will feature character creation and development, with thirty main quest stories. A game session consists of choosing a quest and province, with an endgame based on choices made if you reach a third session with a character.
You can learn more about this game on the Gamefound page.
Firesong and Updated 36 Now Available for Public Testing —

September 19, 2022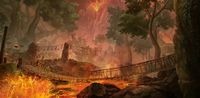 Firesong and Update 36 for Elder Scrolls Online is now available on the Public Test Server. This fourth quarter update brings to a close the Legacy of the Bretons story arc. Firesong returns to the Systres with the islands of Galen and Y'ffelon, almost entirely controlled by the druids besides the House Mornard city of Vastyr. The area is wrought with danger brought on from the eponymous Firesong Circle waging war and simulataneous Sea Elf raids.
You can see the official announcement here and a breakdown of new additions to the game here. You can also find the patch notes for Update 36 here.
Battlespire and Redguard Now Available Through PC Game Pass —

August 18, 2022
Battlespire and Redguard have been added to Game Pass on PC, giving more players access to the third and fourth games released as part of the larger Elder Scrolls franchise. Notably the announcement specified that access was for PC only, likely because they were never originally ported for consoles. Besides these classic TES titles, the announcement also revealed that Quake 4, Wolfenstein 3d, and Return to Castle Wolfenstein would also be coming to the PC version of Game Pass. As a smaller bonus, Ultimate Game Pass subscribers will also have all champions unlocked in Quake Champions as a perk for their membership. Unsurprisingly considering the number of classic id Software titles included, this was timed to coincide with this year's QuakeCon.
Elder Scrolls Online Free to Play from August 16 - 29 —

August 16, 2022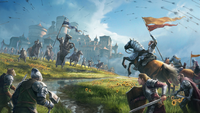 Elder Scrolls Online is holding a free to play event until August 29th on all platforms. This comes with the noted exclusion of the Steam version of the game for the PC version, and Xbox players will still need Xbox Live Gold to access online features. During this window players will have access to the base game of Elder Scrolls Online, as well as the Vvardenfell zone which was originally part of the Morrowind Chapter. The event coincides with QuakeCon, a convention which began as a gathering of Quake/id Software fans in 1996. id Software would begin taking over organization of the event in 1999, and after id was acquired by ZeniMax in 2009 the event began incorporating other ZeniMax properties. The free to play event also takes place at the same time as an ongoing sale of the game, set to end the day after the free to play access ends.
You can see the official announcement here, and you can learn more about this game on our article.
Elder Scrolls Online: Lost Depths Announced —

July 11, 2022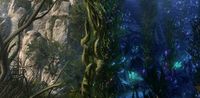 The third quarter update for Elder Scrolls Online has been revealed. Lost Depths will be the the dungeon DLC to accompany Update 35, adding Earthen Root Enclave and Graven Deep to the game. Earthen Root Enclave takes you to a druid sanctuary under attack by the Firesong circle. You assist Druid Laurel against this mysterious and unexpected aggression. Graven Deep has you join Dhulef to investigate an area of the Abecean Sea where ships keep disappearing. Dhulef is after information on the Druid King, and his voyage to the Systres.
Besides the new dungeons and content related to them, Update 35 also features notable changes to weaving and combat effects, along with numerous other changes to the game balance. Zenimax Online Studios put out a separate announcement describing the upcoming changes.
Lost Depths and Update 35 are available for testing on the Public Test Server. You can see the official announcement here and official patch notes release here.
Billy Kametz Passes Away, Aged 35 —

June 9, 2022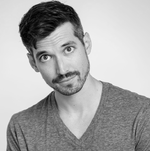 Billy Kametz, the voice of numerous characters in The Elder Scrolls Online, has passed away on June 9th at age 35 after a fight with stage IV colon cancer. Kametz announced his diagnosis in April, and his GoFundMe for health treatment received over $190,000 from supportive fans. The ESO Twitter said "We are deeply saddened to hear of the recent passing of Billy Kametz. Billy was a talented voice actor and singer who voiced several NPCs for ESO, including some found in the High Isle Chapter. Our sympathies and condolences are with his family and loved ones." His voice roles include Josuke Higashikata in JoJo's Bizarre Adventure: Diamond is Unbreakable, Naofumi in The Rising of The Shield Hero, Galo in Promare, Niccolo in Attack on Titan, White Blood Cell in Cells at Work!, and Rui in Demon Slayer: Kimetsu no Yaiba. He is survived by his family and his girlfriend, Erica Lindbeck.
Elder Scrolls Online: High Isle Releases on PC —

June 6, 2022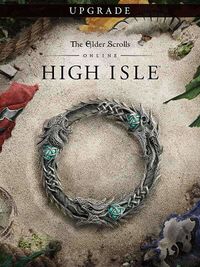 The next Chapter for Elder Scrolls Online has released on PC. High Isle is part of the ongoing Legacy of the Bretons story arc. In it, you will travel to the eponymous High Isle to investigate a plot threatening secret peace talks to end the Alliance War by the mysterious Ascendant Order. According to the estimates of ZeniMax Online Studios, this expansion features thirty hours worth of story content, beyond that, new notable features include:
The console release date is set for June 21st. You can learn more about what you will find in High Isle here. You can also see the official cinematic trailer here and view the official page on the new Chapter here.
Arena, Daggerfall, Battlespire, and Redguard Now On Steam —

April 26, 2022
As part of their ongoing move to sunset the Bethesda Launcher, Bethesda has brought many of their older titles to Steam. For The Elder Scrolls series, this includes Arena, Daggerfall, Battlespire, and Redguard. This follows yesterday's release of the Creation Kit for Skyrim Special Edition on Steam.
The version of Arena featured on the Steam store is the floppy disk version of the game, and the Steam version of Daggerfall is unpatched. Many community-compiled installers have been made for Arena and Daggerfall over the years that seek to offer a better installation experience. These installers are available on our Arena Files page and Daggerfall Files page. We also have an installation guide for Daggerfall Unity, a fan-made Daggerfall recreation.
It's also worth noting that Steam's version of Battlespire does not include that game's multiplayer mode, and the version of Redguard offered does not include HD Glide rendering. For these features, you will need to buy these games from GOG, where they have been available for purchase since 2015.
Update: Steam's version of Arena has been updated to the CD version, and Daggerfall has been updated to the latest patch (although it still lacks the CompUSA Special Edition patch). Redguard has also been updated to include Glide rendering.
Support the UESP
The Unofficial Elder Scrolls Pages would like your help supporting our site and projects via Patreon. Please consider becoming a supporter over on Patreon.
By supporting our Patreon, you can receive numerous rewards in 2022:
Rewards
All Tiers: Surprise Morrowind Fan Book by Danae Plays!
Iron: x4 Poster Prints 9x12" with Custom Art

Steel

: Previous Rewards and a 2023 Calendar (8.5x11", 14 page, 12 months), plus Secret Bonus Gift (to be announced later)!

Elven

: Previous Rewards and a Water Bottle, Lore Book, Daedric Magnets (set of 26), Pin, Stickers, plus Surprise Bonus Reward (to be announced later)

Orcish

: Previous Rewards and a Laser Engraved Map (12x8"), Shirt (Long Sleeve, Dark Gray, with Almalexia, Sotha Sil, Vivec artwork)

Glass

: Previous Rewards and Map Upgrade to a Custom Engraved/3D Map (~16x12")

Daedric

: Previous Rewards and Map Upgrade to a Custom Engraved/3D Map (~24x18")
See more details on the 2022 rewards on Patreon.
Current Featured Article
The act of fishing has many variables that go into determining what you catch. The most important of these are the biome you are fishing in, the time of day, the population of fish at the fishing spot, the rod you are using, and any quests that you may have active. Fishing can only be performed at designated fishing spots by activating the nearby Fishing Supplies while holding a Fishing Rod. You can purchase fishing maps to locate certain fishing spots. (more...)
Current Featured Image
Did You Know...
(updates once per hour)
... that reading Elder Scrolls will result in the reader eventually losing their eyesight?
... that Arena was originally going to be played entirely in a single arena, hence the rather irrelevant title and original box art?
... that Sheogorath, the Daedric Prince of Madness, was actually Jyggalag, the Daedric Prince of Order, until the other Daedric Princes cursed him to live as the former?