User talk:Croaker
The UESPWiki – Your source for The Elder Scrolls since 1995
Welcome!
[
edit
]
Hello Croaker! Welcome to UESPWiki. It's always good to have new members. If you would like to help improve any of our pages, you may want to take a look at the following links:
If you would like to spice up your userpage, click here for a list of userboxes you can use, including a guide to making your own.
When you're editing, it's always a good idea to leave edit summaries to explain the changes you have made to a particular page, and remember to sign your talk page posts with four tildes ~~~~. Also, the "show preview" button is a great way to view the changes you've made so far without actually saving the page (our patrollers really appreciate it!).
Feel free to practice editing in the sandbox or discuss the games in the forums. If you need any help, don't hesitate to contact one of our mentors. Have fun! —Kitkat •Talk•Contrib•E-mail 07:11, 19 June 2012 (UTC)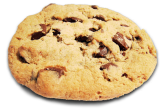 You have been given a cookie!
Your dedication and diligence to the wiki has not gone unnoticed. A user has seen the progress you've made, and has given you a cookie because of it. Good work! The user had the following to say:
Sorry I'm a little late to say so, but great work on the Mede Dynasty page!

Minor Edits

Threats•Evidence 20:09, 1 July 2012 (UTC)
Thanks! Sorry for not replying sooner, I got caught up in some other stuff and this is the first time I've logged-in in months. Croaker (talk) 02:42, 6 December 2012 (GMT)
Arena Info
[
edit
]
Hi Croaker. I noticed here that you removed information from the Gideon page per this duscussion, despite it not being related to the gladiator teams. As you can see here, the majority of the text that appears when you enter a city in Arena actually appears in-game. Could you please look over your edits and make sure no other information was removed on account of using the OOG source as a reference? Thanks. —Legoless (talk) 12:08, 12 June 2014 (GMT)
Sorry for the misunderstanding and long delay in responding.
That line about Gideon belonging to the followers of Seth appeared to be supported solely by the OOG source at the time of my edit, and as such it warranted removal as non-canon lore just like the gladiator teams. In retrospect, perhaps I should have added a second entry in the Notes section about the deleted line. To my knowledge, Gideon was the only city article where I found an additional piece of info that relied on the OOG source.
If I was wrong about the line's provenance, I apologize once more for the inconvenience I caused. -- Croaker (talk) 05:08, 26 June 2014 (GMT)
Userpatroller?
[
edit
]
Hi Croaker. I'm just doing a sweep of Recent Changes to let qualified users know they qualify for patroller or Userspace patroller. As of now, you are qualified for either. If you are interested, consider reading over those pages. I would suggest applying for Userspace patroller first, as it is much more automatic (there is a nomination process for regular patrollers). --AKB Talk Cont Mail 19:32, 4 August 2016 (UTC)
Thanks! I'll consider applying, though I can't say how often I'll be around. Croaker (talk) 20:25, 4 August 2016 (UTC)
Citation update
[
edit
]
Hey, I noticed you updated Haymon Camoran. I don't think there's many pages left using the old reference style, but if you come across any more, just figured I would let you know I put together a little tool that will update the ref style automatically for you. Should save a bit of time if it comes up again! -- Hargrimm(T) 06:02, 7 August 2016 (UTC)
Yeah, it was tedious fixing that, but once I saw the page cited the same sources under different ref names, I couldn't resist fixing it all. I'm lucky it wasn't a large article. Thanks. Croaker (talk) 06:10, 7 August 2016 (UTC)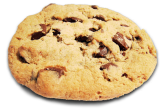 You have been given a cookie!
Your dedication and diligence to the wiki has not gone unnoticed. A user has seen the progress you've made, and has given you a cookie because of it. Good work! The user had the following to say:
I've been tracking your recent contributions to several geographically-themed lore articles with great interest. Since the Tamrielic geography is a field that I feel a particular connection with, I must say that I am impressed - you've done hell of a good job. --

Vordur Steel-Hammer

(

TINV1K

) 22:57, 9 August 2016 (UTC)
Thank you for the compliment. It's good to hear that others think so highly of my editing. Croaker (talk) 23:46, 9 August 2016 (UTC)
Blackwater War volumes and other books with older versions
[
edit
]
Please don't remove information that is taken from the game. The old versions are not accurate so you cannot rely on them, they need to be archived somewhere. My texts are copied from Uesplog, and correspond to what is found in game. Also please do not remove icon, id, locations, I don't understand this removal at all tbh. Tib (talk) 07:44, 26 September 2018 (UTC)
I compared your text to the old versions of The Blackwater War volumes and they were identical word-for-word, with only a handful of minor changes to punctuation (an added comma or dash here and there), so it seemed pointless to make archived pages. As for the missing infobox details, that's my mistake, I didn't notice them (I copied over the infoboxes from the old versions because they had the filled-out footer parameters). I'll re-add them now. Sorry for any confusion. Croaker (talk) 08:21, 26 September 2018 (UTC)
Hm, okay, it was the Orc blacksmith tale where some names and locations were changed then, sorry Croaker. In any case, I do the copypaste from in-game books, via UESPLog addon's database. So the texts I add are correct, because I'm not typing it manually. I'm trying to add book locations now, but I guess we can use the old compilation page, because as you say, the texts seem to be identical. Tib (talk) 09:08, 26 September 2018 (UTC)
No, you're fine. I'm the one who handled things so inelegantly. Impatience got the best of me I think, along with possibly premature concerns that the three datamined books (TBW, Orcsmith, and Tribes of Murkmire) would slip through the cracks. Croaker (talk) 09:52, 26 September 2018 (UTC)
Discord
[
edit
]
Hi Croaker, I saw that you were getting involved in adding Murkmire information. There's a lot of discussion happening on Discord about that and ESO in general that you might find interesting or helpful. Just letting you know. The link to the server is on the sidebar. The more wiki editors the better! —Dillonn241 (talk) 08:23, 2 October 2018 (UTC)
Discussion Surrounding Dates on the Wrathstone
[
edit
]
Hello Croaker, I saw that you rewrote several articles I edited in with regards to when events surrounding it took place. https://en.uesp.net/wiki/Online:Frostbitten_Journal gives the proper chronological order of events, with it first mentioning Umaril fell to Pelinal along with WGT (which takes place in 1E 243), and then the other Ayleid kingsdoms scrambling for a weapon in hopes to turn the tide of battle, and that would lead them to fight against the Dwemer over it. https://en.uesp.net/wiki/Online:In_Pursuit_of_Mhuvnak expands on the conflict for the battle of the left half of Wrathstone in the city of Mzulft, though I am uncertain if the frostvault was created as a response or if it was already created with the wrathstone hidden within it. Now go back to, https://en.uesp.net/wiki/Online:Frostbitten_Journal chronologically Meridia coming to Garlas Malatar to guard the right side of the Wrathstone comes after the failed attempt from the other ayleid kingdoms to retrieve the other half, and then ofc they seal themselves. Zebendal (talk) 16:25, 10 March 2019 (UTC)
I am unsure about when the events of the Alessian Slave Rebellion ended, but with the edits you made, did it end with the fall of the WGT and slaying of Umaril? There was still conflict afterward so I was under the assumption that those immediate events were considered part of the rebellion. But regardless, Meridia came to her faithful in Garlas Malatar after the fall of the WGT, not before like you edited it to say in the Wrathstone lore page as evidenced here https://en.uesp.net/wiki/Online:Frostbitten_Journal Zebendal (talk) 16:49, 10 March 2019 (UTC)
Yes, the Alessian Slave Rebellion only spans 1E 242 to 1E 243 and involves the revolt against and fall of the Ayleids of White-Gold Tower. The formation of the Alessian Empire follows the Rebellion, and the rest of Cyrodiil is more or less liberated in the Rebellion's immediate aftermath. However, several Ayleid kingdoms were still active in Cyrodiil after that, and some even became vassals of the Empire. When the Alessian Order came to power in 1E 361, it instigated a purge that resulted in the demise of the remaining Cyrodiil Ayleid kingdoms. From these ESO Wrathstone sources, Garlas Malatar apparently fell at some point during this purge period. Also, other sources (Lore:Arkngthamz-Phng) establish that there were no Dwemer settlements in Skyrim until Clan Kragen headed west sometime after (the exact date isn't specified) the exodus of Clan Rourken to Volenfell in 1E 420. In other words, the Ayleid expedition to Mzulft did not happen before or "near" the end of the Alessian Slave Rebellion, but rather a couple centuries afterward at least.
But you are correct about the timing of Meridia giving the Wrathstone to Garlas Malatar. I misread that part of the Frostbitten Journal and thought it meant that Meridia gave the Wrathstone at the coronation, not that the journal's author was referring to two separate occasions when Meridia had visited. I will correct my mistake shortly. Croaker (talk) 01:00, 11 March 2019 (UTC)
I aim to please. Thank you for bringing my mistake to my attention. Croaker (talk) 03:25, 11 March 2019 (UTC)
Any chance you can make some edits on the Garlas Malatar page? I don't want to mess with it and I believe you'd do a better job at correcting the dates.Zebendal (talk) 06:43, 13 March 2019 (UTC)
Sure, I'll take a crack at it. Croaker (talk) 21:25, 13 March 2019 (UTC)