Online:The Tower (champion)
The UESPWiki – Your source for The Elder Scrolls since 1995
This version of the Champion system was in place until Update 29 was released
The Tower

[

edit

]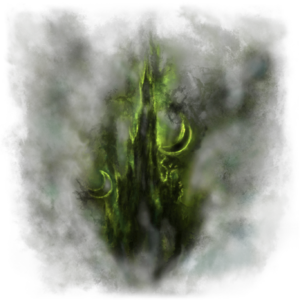 Under the Thief's influence, the Tower raises your Stamina and makes you more efficient with Spells and Abilities.
Champion Abilities
Effect
Bashing Focus
Reduces the cost of Bash by [0-35]%.
Siphoner
Reduces all resource restore effects of enemies you hit with Light or Heavy Attacks by [0-15]% for 3 seconds including potions, item sets and ability passives as well as Health/Magicka/Stamina regeneration. Only relevant in PvP.
Sprinter
Reduces the cost of Sprinting by [0-35]%.
Warlord
Reduces the cost of Break Free by [0-25]%.
Passive Unlocks
Rank
Effect
Ensnare
10
Grants a 33% chance to reduce an enemy's Movement Speed by 20% for 3 seconds any time you hit them with a bash attack.
Inspiration Boost
30
Increases Inspiration gains by 20%.
Mara's Gift
75
When killed heal all allies in a 8 meter radius for [x].
War Mount
120
Improves your mastery with mounts, removing all Stamina costs outside of combat.