User:Jay480
The UESPWiki – Your source for The Elder Scrolls since 1995

Hey Welcome to my User page I am Jay480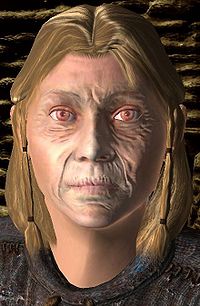 About Me
[
edit
]
Hi, I have been playing TES since Morrowind came out. Like alot of other people im dissatisfied with Oblivion but I still play it, Im not big with editing stuff mostly because everything I want to say someone already said it but if I see a spelling error ill fix that but I am no good with grammar. If you need help I have knowledge about Morrowind and Oblivion so just post any questions on my talk.
Oblivion Characters
[
edit
]
Jay (Light Warrior/Mage)
Level 39 Imperial Scout

I pretty much switch between using Goldbrand with Glass armour or I just use the Divine Crusader armour, I did pretty much everything I can do except I didnt finish the Main Quest.

TJ (Messy)
Level 28 Imperial Warrior

This was my messy file and the first file I made with this one, I had full Daedric except I had a Mythic Dawn hood on to look cool. The funny thing is I completed the main quest with this character.

Jay (Assasin)
Level 16 Imperial Assasin

This is my badguy character, He is a Listner of the DB and a Master Theif of the TG. He only gave Jauffre the Amulet of Kings because im not worried about the Main Quest, he owns a Glass bow with different arrows and poisons and an Glass Dagger or an Elven Shortsword has an infamy of 45.

Jay (Heavy Warrior/Blade)
Level 5 Imperial Mercenary

This is my new character, he only accomplished the Arena and some of the Main Quest he uses Blades items.

Morrowind Characters
[
edit
]
Jay Level 27 Imperial Mercenary

Im not sure if the level is right, This is my only Morrowind character since my Xbox broke. I have GoTY with this one hes skilled with spear heavy armour longblade and other stuff I have around 220,000 septims and Nord Mail.

Computer Characters
[
edit
]
Jay Level 1 Imperial Mercenary This is my first computer character. I enjoy all the mods with this one, my favorites are 28 Days mod, Deadly Clutter, Crowded Roads combined with Theives Arsenal.
Favorite Characters
[
edit
]
Chacacters I hate
[
edit
]
Favorite God
[
edit
]
I would say Boethiah since I like Goldbrand and hes just a cool Daedra hes tied with Jesus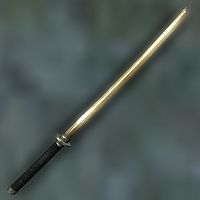 | | |
| --- | --- |
| | This user is knowledgeable about Tribunal. |

| | |
| --- | --- |
| | This user is knowledgeable about Oblivion. |

| | |
| --- | --- |
| | This user is male. |

| | |
| --- | --- |
| | This user is from the United States. |

| | |
| --- | --- |
| | This user plays on a Windows PC. |

| | |
| --- | --- |
| | This user is a imperial. |