User talk:Vincentius1
The UESPWiki – Your source for The Elder Scrolls since 1995
Welcome
[
edit
]
Hello Vincentius1! Welcome to UESPWiki! It's always good to have new members. If you would like to help improve any of our pages, you may want to take a look at the following links:
If you would like to spice up your userpage, click here for a list of userboxes you can use, including a guide to making your own.
When you're editing, it's always a good idea to leave edit summaries to explain the changes you have made to a particular page, and remember to sign your talk page posts with four tildes ~~~~. Also, the "show preview" button is a great way to view the changes you've made so far without actually saving the page (our patrollers really appreciate it!).
Feel free to practice editing in the sandbox or discuss the games on the forums. If you need any help, don't hesitate to contact one of our mentors. Have fun! —Legoless (talk) 07:35, 14 July 2016 (UTC)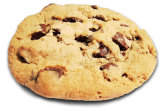 You have been given a cookie!
Your dedication and diligence to the wiki has not gone unnoticed. A user has seen the progress you've made, and has given you a cookie because of it. Good work! The user had the following to say:
Edit summaries.
[
edit
]
I believe it would be nice, not only to patrollers, but to some of us other curious readers too, if you could be as kind as to remember to add an edit summaries, telling what you have done? —MortenOSlash (talk) 20:17, 3 July 2018 (UTC)
Cookie!
[
edit
]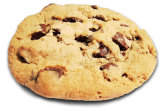 You have been given a cookie!
Your dedication and diligence to the wiki has not gone unnoticed. A user has seen the progress you've made, and has given you a cookie because of it. Good work! The user had the following to say:
Thank you very much, I just did the Shimmerene page, and I'm gonna do Alinor next. I'm going to do Corgrad Wastes after that and hopefully, we'll get everything done. --Vincentius1 (talk) 14:40, 23 July 2018 (UTC)