User talk:Dillonn241
The UESPWiki – Your source for The Elder Scrolls since 1995
Welcome!
[
edit
]
Hello Dillonn241! Welcome to UESPWiki! It's always good to have new members. If you would like to help improve any of our pages, you may want to take a look at the following links:
If you would like to spice up your userpage, click here for a list of userboxes you can use, including a guide to making your own.
When you're editing, it's always a good idea to leave edit summaries to explain the changes you have made to a particular page, and remember to sign your talk page posts with four tildes ~~~~. Also, the "show preview" button is a great way to view the changes you've made so far without actually saving the page (our patrollers really appreciate it!).
Feel free to practice editing in the sandbox or discuss the games on the forums. If you need any help, don't hesitate to contact one of our mentors. Have fun! •WoahBro►talk 13:29, 20 July 2015 (UTC)
Great job!
[
edit
]
Great job you did in this edit! Just to let you know, though, while we mostly follow encyclopedic standards, we do allow contractions in articles because it makes the prose sound more natural. Keep up the good work. – Robin Hood  (talk) 03:17, 16 February 2017 (UTC)
Thanks Robin Hood! It took a while to read through the whole page and I was only looking for grammar errors. A lot of work can still be done on these long descriptive pages like breaking up run-on sentences. As for the contractions, I think they were the only ones in the entire article. That made them feel out of place, so I expanded them. —Dillonn241 (talk) 02:00, 17 February 2017 (UTC)
Amiel Richton
[
edit
]
I just want to confirm that Amiel Richton is the character's ingame name, the same as you confirmed for Nidal from Brother Nidal. You are right that all NPCs should have their page at their ingame displayed name, redirects can be created for titles given in other sources. Silence is GoldenBreak the Silence 18:58, 3 March 2017 (UTC)
From my experience with the game so far, you never see his name like other characters. Richton only appears in a few scenes and the conversation starts automatically, meaning there is no "Talk to ___" in the bottom left corner. This is much better than the previous name and follows wiki conventions though. —Dillonn241 (talk) 21:48, 3 March 2017 (UTC)
Userpatroller?
[
edit
]
Hello Dillonn241! I've noticed your enthusiasm for the UESP, recently, and noticed you meet on userpatroller qualifications on Redguard alone, which is probably a first. That's why I would like for you to take the first step towards being a patroller, and apply for userpatroller. I think you'd make a fine addition to the team. To apply, all you have to do is add your in the section labeled list of applicants. --AKB Talk Cont Mail 07:18, 7 March 2017 (UTC)
Thank you for the suggestion and kind words, AKB! I will add my name to the list of applicants and look over the responsibilities of userpatrollers. I'm not sure if I have enough experience and wiki knowledge to be a full patroller yet, but this is a good first step. —Dillonn241 (talk) 07:31, 7 March 2017 (UTC)
Congratulations!
[
edit
]
Welcome to the user patroller team! Keep up the excellent work, and soon you'll easily be able to drop the "user" part of that and join the full patrollers. --AKB Talk Cont Mail 07:41, 7 March 2017 (UTC)
Thank you AKB, Echo, and the other staff! That includes RobinHood70 and Jeancey. Thanks everyone! —Dillonn241 (talk) 08:00, 7 March 2017 (UTC)
Redguard Characters
[
edit
]
The Characters page should have a completely different layout when the process of giving all the characters their own page os complete. A version of Skyrim:People is potentially what it should look like, rather than a bad version of one of the Lore:People pages. Silence is GoldenBreak the Silence 22:52, 7 March 2017 (UTC)
I know, it really needs a redesign. In the meantime, I am using it as an index, so I want to keep it tidy. —Dillonn241 (talk) 23:00, 7 March 2017 (UTC)
Oh, thank the Divines!
[
edit
]
You're a full-fledged patroller now. That's probably about half the current patrolling load gone right there. :) Welcome to the team! – Robin Hood  (talk) 17:34, 2 April 2017 (UTC)
This is exciting! Thank you Robin Hood, Echo, KINMUNE, Alarra, Legoless, WoahBro, and Jeancey for supporting my nomination. Let's hope I don't make some huge blunder, supposedly a common occurrence after either nomination or promotion to patroller. —Dillonn241 (talk) 04:06, 3 April 2017 (UTC)
As requested on Discord, you get my 9,000th edit on UESP. (Since we dont really do blogs here :P) Timeoin (talk) 19:37, 13 October 2017 (UTC)
ITS OVER 9,000!! Timeoin (talk) 19:37, 13 October 2017 (UTC)
In one month you've made more edits than I have in a year. I'll continue doing my best to patrol your edits. —Dillonn241 (talk) 20:11, 13 October 2017 (UTC)
Redguard Comic
[
edit
]
I just wanted to check that you have checked the relevant copyrights necessary to allow us to host the comic in full. I know The Imperial Library had to gain permission from Bethesda to host it, which we did not obtain. It is not the case that because they are distributing it for free we can use the material here, that is not making something free-to-use. Silence is GoldenBreak the Silence 04:04, 12 November 2017 (UTC)
In all my conversations with Bethesda in regards to hosting materials, I have been told that as long as something appears publicly and legally online at the pages of the copyright holders (like the Redguard comic book on elderscrolls.com), it is free to be rehosted elsewhere. In my years with the library, the only time TIL has had to obtain permission has been in regards to things that are not already online, such as the PGE images or the text for Naryu's Journal. Lady Nerevar (talk) 04:13, 12 November 2017 (UTC)
I was about to post a response, but Lady N beat me to it. These comic images should be fine because we are already hosting most of the other images on the official Redguard website, now archived. That is where I got them, not the new .pdf on elderscrolls.com. —Dillonn241 (talk) 04:16, 12 November 2017 (UTC)
There's a huge difference between these images and the ones we already have. The other images are to market and showcase a product, these are the product. Bethesda may not have a problem with us hosting them, but these do not fall under any sort of non-copyright or fair-use categories. I just want to be sure that we will not get into trouble hosting them and perhaps have to delete them at their request if they don't want us displaying their product for free. Silence is GoldenBreak the Silence 11:51, 12 November 2017 (UTC)
Blocking
[
edit
]
May you please block this user? His name is only profanity. Hohni (talk) 05:17, 13 December 2017 (UTC)
Done. I can only block for 6 hours, so I made a block notification. —Dillonn241 (talk) 05:31, 13 December 2017 (UTC)
Permanently blocked. –

Robin Hood

  (talk) 06:28, 13 December 2017 (UTC)
COOKIE!?
[
edit
]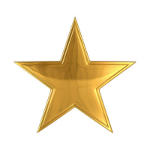 You have been given a shiny gold star!
Er, welp. Still not a cookie. It's better. Thank you for all you do, Dillon. —likelolwhat talk lulzy to me 07:28, 21 January 2018 (UTC)
Thank you very much! I will put it in a jar. Yes, I know it's a star but I need a star jar. —Dillonn241 (talk) 07:36, 21 January 2018 (UTC)
Hammerfell Places
[
edit
]
Question - why are Kelps Yat, Sunkeep, and Chastown not locations? They're visible on the manual screen. Timeoin (talk) 08:47, 4 February 2018 (UTC)
If you mean all of the locations from the map of West Tamriel, then I agree that they should be documented in lore somewhere. All of the islands have pages now, but almost none of the rivers or settlements. I'm hesitant to create pages for places with no information except a name and location. This is the case for some islands, but there is a good possibility we will get more information on those in the future (for example, ESO mentions Yath). It may be best to list all of these on one page, perhaps Lore:West Tamriel. We can have all of the names redirect there, possibly the islands with no information as well. —Dillonn241 (talk) 18:53, 4 February 2018 (UTC)
Cookie!
[
edit
]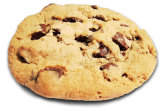 You have been given a cookie!
Your dedication and diligence to the wiki has not gone unnoticed. A user has seen the progress you've made, and has given you a cookie because of it. Good work! The user had the following to say:
Ah, thanks Timeoin! It can be addicting once you get started! —Dillonn241 (talk) 20:03, 6 February 2018 (UTC)
Alchemy
[
edit
]
Discussion moved to UESPWiki:Community Portal#Skyrim Ingredient Combinations Tables
Templates
[
edit
]
Templates are used to improve load performance. An article of over 50,000 bytes will take longer to load than one of 10,000, even if that article is drawing information from other pages. Not to mention that templates are necessary to enable easier editing, as very lengthy articles are, in some cases, impossible to load at all for editing. Silence is GoldenBreak the Silence 23:35, 1 June 2018 (UTC)
This is one of those things where there's really no simple way to look at it. Yes, when it comes to editing, 10,000 will certainly be smaller than 50,000, and the page will likely load faster for those on slower connections. The problem is when it comes to viewing the page: when the wiki tries to render the page, it has to parse the templates, which then become links. This is non-trivial in this case, since NameList calls its /Entry sub-template for every name, and the sub-template calls Autolink. Autolink then parses what was passed to it and does several checks before figuring out what actual link to produce. All this to ultimately produce the very same links as what Dillon was putting in place, only it took a lot longer to do it. Caches come into play a little bit here, but the MediaWiki software doesn't cache templates with parameters very well, if at all. (I don't remember the specifics, but it's why we run into the occasional problem with parameterless templates, and sometimes have to add dummy parameters to get them to work right.) When editing, even if the load times are improved based on size, caches are generally invalidated, and so the whole editing process is slowed down by how long it takes for the wiki to re-parse the page and display it once the edit is done, so size doesn't always matter as much as you'd think it does.
It's on a case-by-case basis, but as a general rule, the fewer templates you have on a page, the faster it will be to view, load for editing, and save. Viewing is usually only minimally affected, but on pages with hundreds of template calls, loading and saving can be noticeably impacted with complex templates when compared with the same edits for an untemplated version of the page. Of course, the counter-argument, as you say, is that templates improve ease of use and often readability.
The idea here was to try converting a few and see if it improved performance, as we often have delays or even timeouts on the larger name pages, which is why they're subdivided in many cases (which doesn't entirely solve the issue, but does make editing possible in some cases, when it would've timed out before). I gather there was a noticeable improvement after converting to hard links rather than templates, which is what I would expect, though I only took a quick look at it myself. If that's the case, then it may well make sense to forego the templates on those pages and stick with hard links, despite the size increase. –

Robin Hood

  (talk) 00:12, 2 June 2018 (UTC)
Hardcoded bytes will always take longer to load, the loading times to undo those edits was abysmal. A quick, totally unqualified comparison with the first long page of roughly equal size that came to mind (Irkngthand) showed the hard-coded name page (Orc Names) to take longer to load for me. Another hugely important factor is editability. The name pages were being split because they had simply become untenable in length to edit, even with the templates in use, so reverting to an even worse situation makes absolutely no sense. Imagine trying to add a bunch of new names from the next ESO chapter to that, you would hardly know where to begin. Split pages are essentially the same as templates for the top page, and there was a huge degree of improvement to those pages that were split. Being able to edit a page has almost more, or at least the same, importance on a wiki, as being able to read it. Having edited as many pages as I have, I think I would be qualified to give an opinion on which pages are harder/longer to load, and that has always been the hardcoded pages, both for just reading and editing. Also, if this was purely a test, it should have been worded as such, not phrased in such a way as to appear to be permanent. Silence is GoldenBreak the Silence 00:39, 2 June 2018 (UTC)
Strike that part, I've just realised I compared a hardcoded page with a hardcoded page and the one that was roughly 5k bytes bigger took slightly longer, as expected. I still stand by my experienced point of view that pages with more hardcoded bytes will take longer to load. Silence is GoldenBreak the Silence 01:02, 2 June 2018 (UTC)
It wasn't purely a test...a "trial run" might have been better wording, in the sense that the change was expected to be permanent, provided it improved times and nobody had any other objections. Obviously, at least the latter was an issue. As for times, to give you an idea of the differences, here's the profiling data for each version of the page, which you can see in the "Parser profiling data" at the bottom of the page or in the HTML code itself (lower numbers are better; I've stripped out results that were the same for both):
| Measurement | Templated | Hard-Coded |
| --- | --- | --- |
| CPU time usage | 3.761 seconds | 1.061 seconds |
| Real time usage | 4.066 seconds | 1.135 seconds |
| Preprocessor visited node count | 42802/1000000 | 4369/1000000 |
| Post-expand include size | 343996/4194304 bytes | 2886/4194304 |
| Template argument size | 78474/4194304 bytes | 320/4194304 |
The last three are hardly a surprise, since they're all directly or indirectly related to the number of templates or transclusions on the page. They do give you an idea of how much less work the wiki's actually doing, though.
I have no argument with your other points, personally. There are definitely trade-offs here, no matter which direction we ultimately go.
I also just tried rapid-clicking the "Edit" button for each version of the page, opening 10 identical copies of the page for editing. Templated took 39 seconds to open all, while hard-coded took 23 seconds. That was only a single test, mind you. Your "abysmal" performance may have been the result of the ESO updates, which kick in roughly once an hour and sometimes slow things on the wiki substantially. (Dave's looking into that.) –

Robin Hood

  (talk) 03:46, 2 June 2018 (UTC)
Considering how the non-template versions are seemingly faster in both ways, loading and displaying, should we consider expanding the templates again? These pages load and display so slowly that the template is really causing more harm than good in this case (and it should be slow simply because of how it works, performing a string operation on thousands of names each time). —Dillonn241 (talk) 00:45, 25 June 2018 (UTC)
Thanks!
[
edit
]
Thanks for your work on purple mountain flowers. I was able to level my alchemy 3 points in a minute combining some ingredients that I have hundreds of, such as mountain flowers. — Unsigned comment by Emma of Falkreath (talk • contribs) at 23:58 on 24 June 2018‎
You're welcome, and thank you too. I knew someone would find those combinations useful! —Dillonn241 (talk) 00:45, 25 June 2018 (UTC)
Title case
[
edit
]
Hello, regarding "The Spearhead". I understood, or thought that I did, that ship names like "The Sparhead" were in "Title case" i.e. The not the. No big deal but.. --Rhynchelma (talk) 00:55, 30 June 2018 (UTC)
Most of your edits are perfectly fine. It just happens that the dialogue for Jalienna uses lowercase and we should use what the game uses for direct quotes. —Dillonn241 (talk) 00:57, 30 June 2018 (UTC)
OK, I understand. Thanks. --Rhynchelma (talk) 00:58, 30 June 2018 (UTC)