User talk:Garrett
The UESPWiki – Your source for The Elder Scrolls since 1995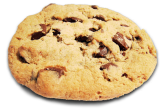 You have been given a cookie!
Your dedication and diligence to the wiki has not gone unnoticed. A user has seen the progress you've made, and has given you a cookie because of it. Good work! The user had the following to say:
Congratulations on becoming an administrator on Wikipedia and Wikibooks! You must be one smart cookie! Here's a cookie for you because of all the work you've done for our project in the past, for helping us pick a decent license, and to try to bribe you into working on UESP some more ;)
Hey. The superscript enumeration in the Horses page looks great! Obviously you have more experience with this kind of work. :) --FMan 01:45, 2 April 2006 (EST)
Tamriel Templates
[
edit
]
Please be careful when adding the Tamriel Templates because you may be generating redundant titles, as was the case in Bloodmoon:East Empire Company. In UESPWiki:Style Guide#Sections it is mentioned explicitly that you shouldn't start the page with a section that matches the page title. --DrPhoton 03:49, 5 April 2006 (EDT)
Thanks. I found the needed screenshot settings in the INI page! FMan 07:28, 5 April 2006 (EDT)
Sorry, didn't know, problem is that its 4 mb so i can't upload it on these other places. I have upload it on Rapidshare. I wont put out the link, want your confirmation or you can put it out somewhere. http://rapidshare.de/files/17708587/837013280_OblivionMapWIP.jpg.html
Since you've been doing so much great work would you mind if I promoted you to a Sysop? While there isn't much stuff we need sysops for atm it would be nice to have a few more. -- DaveH 12:38, 20 April 2006 (EDT)
Too bold, Garrett, TOO BOLD. Like the whole freaking front page is VERY, VERY, BOLD! And you're supposed to be our resident wiki expert! What's up with that?? Cheers, :) --Wrye 00:44, 21 April 2006 (EDT)

Well if you're going to go around using something like IE, what can you expect? ;-) --Endareth 01:08, 21 April 2006 (EDT)
Your sig?
[
edit
]
Hey Garrett, like the way you're signing now, with the <sup> tags and all, just wondering if there's a shortcut for it like the normal sig? --Endareth 01:48, 21 April 2006 (EDT)
It's just [[User:Garrett|Garrett]]<sup>[[User talk:Garrett|Talk]]</sup>. Go to Special:Preferences and enter something similar in the Nickname field. Be sure to check "Raw signatures" otherwise it'll automatically put [[ ]] around whatever you enter. Once that part's done it will be automatically inserted whenever you sign with the tildes. GarrettTalk 01:51, 21 April 2006 (EDT)
Oblivion Spell Codes
[
edit
]
I just saw your work on the spell codes for Oblivion and just wanted to let you know that I really appreciate what you are doing. I have compiled a number of codes/names for spells, and would be willing to help you out if you needed it. Thanks again for your hard work, much appreciated! -Tim
Deletion of pages
[
edit
]
Thanks for taking care of all those pages I marked for deletion. Now I can actually look through some of the special pages, and see what I missed. Fushi 21:59, 5 May 2006 (EDT)
Delete vs Redirect
[
edit
]
I noticed you've been deleting some of the Tamriel place pages I've been orphaning. Just to let you know, Aristeo is in favour of redirecting these pages instead of deleting them (see User_talk:Nephele#Redirects Instead). I'll do whichever option you guys tell me to do, but it seems like you and Aristeo might need to decide on a consistent answer here.--Nephele 01:03, 21 July 2006 (EDT)
Deleting is a pretty drastic procedure, and all of the cons of doing deletions should be considered before the deletion is made. Some questions I think before deleting are 1) Will this affect the wiki negatively? 2) Is the deletion of this page reflect consensus of the people who are involved? 3) Will the deletion of the page cause a copyright problem? 4) Are external links pointing to this redirect/page? 5) If content on the page was copied somewhere else, are they properly attributed? etc. With the exceptions of vandalism and copyright violations, there is no need for deletion requests to be approved immediately. That's my two cents at least. --Aristeo 21:02, 25 July 2006 (EDT) PS. I saw you in the channel a few minutes ago. You left after I said hi...
Gaming Wikis
[
edit
]
You said in your profile that you like gaming wikis. Do you have any experience with Battlefield 2? I created a BF2MC wiki about six months ago, and it only has two other editors other than me. If you have any experience or knowledge to contribute, please take some time and visit my wiki. --Werdnanoslen 21:34, 18 September 2006 (EDT)
One of the cool things about the new Main Page is that everyone can edit and create news, and editors without administrative status can even edit news while it's being featured on the front page. Because of this and the "no attribution" policy that we have, I'm going to take the attributions off those news articles. Also, I wanted to let you know that I made some copy editing to the latest item you posted, and I want to make sure it looks good to you. :) --Aristeo 22:51, 10 October 2006 (EDT)
Thinking Outside the Box
[
edit
]
Just wondering: Why do you want the last sentence on the new news article outside the table? To me, it looks better inside the table, but that may just be personal preference. --Aristeo 17:35, 20 October 2006 (EDT)
Personal preference is the gist of it, yeah. I thought it looked better to not have the text longer than the images were tall. Of course I could have re-floated it to fix that... GarrettTalk 04:49, 21 October 2006 (EDT)
Whatever makes you happy; I don't have any strong preferences. :) --Aristeo 23:12, 21 October 2006 (EDT)
A Wikipedia Aricle on UESP
[
edit
]
Since you're our residential expert on Wikipedia, I was wondering what your thoughts were on making an article about UESP on Wikipedia. How do we appease the gods and the cabal at Wikipedia? (See the community portal for the main proposal thing.) --Aristeo 11:28, 23 October 2006 (EDT)
g@rr3+ teh 1337
[
edit
]
11. User:Garrett has 1337 edits.
Hehe. Funny. --Aristeo | Talk 16:42, 30 November 2006 (EST)
ConsoleSpellCodes
[
edit
]
Hi. I just wanted to see if you would mind removing the [[Oblivion:ConsoleSpellCodes]] link on your userpage. Just cause I'm kinda OCD and going over the wanted pages list. No big deal, though. --GuildKnight (Talk) contribs 23:55, 19 April 2007 (EDT)