User talk:Timeoin
The UESPWiki – Your source for The Elder Scrolls since 1995
Hello Timeoin! Welcome to UESPWiki. It's always good to have new members. If you would like to help improve any of our pages, you may want to take a look at the following links:
If you, on the other hand, would like to spice up your userpage, take a look at this link:
Userboxes: near complete list of userboxes, including a guide to make your own
When you're editing, it's always a good idea to leave edit summaries to explain the changes you have made to a particular page, and remember to sign your talk page posts with four tildes ~~~~. Also, the "show preview" button is a great way to view the changes you've made so far without actually saving the page (our patrollers really appreciate it!).
Feel free to practice editing in the sandbox and don't hesitate to contact one of our mentors if you need any help. Have fun! JackTurbo95 11:38, 20 March 2011 (UTC)
Only way to talk
[
edit
]
Since your henchmen have made sure I can't talk to you direct, I'll post this here.
You are utterly unimportant when it comes to TESWiki. I can no more sue you than sue Jimmy Wales' milkman. I'm not interested in sueing anyone in any case: the point I've been making - and that neither you nor your henchmen have been able to contest - is that the theft goes only one way. TESWiki has copied hundreds of UESP's images and articles while there has been next to nothing - in fact nothing - in return. FACT: our content is better than yours and your pisspoor editors want to copy it.
Since you've set yourself up as #1 over there, prove me wrong. Unfortunately that will mean creating original content, and that doesn't appear to be one of your strengths. rpeh •T•C•E• 04:18, 28 January 2012 (UTC)
Sorry for the eager patrolling!
[
edit
]
Timeoin, sorry I realized at the same time I corrected your edit, that you might well be checking and changing the edit yourself, and this was indeed the case :p Hugs, Tib (talk) 22:01, 28 August 2017 (UTC)
Hey Tim
[
edit
]
Lol, just saying hi there...
--BlackEbony (talk) 22:00, 1 September 2017 (UTC)
Edit Summaries
[
edit
]
Hey Timeoin, thanks for your edits; however, you seem to have been making multiple edits without using the Edit Summary box. We appreciate your enthusiasm, but keep in mind that each edit needs to be patrolled, and edits with no edit summary make this task more difficult. Our patrollers really appreciate it when you use these. Thank you. Holomay (talk) 08:09, 8 September 2017 (UTC)
Test Page
[
edit
]
Hey Timeoin, you have created a test/sandbox page in the Online namespace. I'm going to mark it for deletion, so please have a look at it in case you want to move the content to a personal sandbox. :) Holomay (talk) 18:04, 18 September 2017 (UTC)
Cookie for the good work!
[
edit
]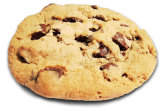 You have been given a cookie!
Your dedication and diligence to the wiki has not gone unnoticed. A user has seen the progress you've made, and has given you a cookie because of it. Good work! The user had the following to say:
I have seen the enormous amount of additions you have done to the UESP, especially to systematisation of and filling in on ESO pages, and wish to say I, and I am sure many with me, appreciate all your effort in adding to these pages! —MortenOSlash (talk) 05:22, 27 September 2017 (UTC)
Just popping my head in.
[
edit
]
Hey Timeoin, Aquila here. Just popping my head in to see what UESP looks like, in general. Given from the messages you've gotten, I can see the "rivalry" between UESP and Fandom TES Wiki (Even when TESWiki Fandom doesn't really bother caring about any incoming feuds). So, just leaving a message to say Hi! Cheers!
--Aq (talk) 21:19, 29 September 2017 (UTC)
Pickpocket
[
edit
]
There's no need to fill in pickpocket info for NPCs that aren't Justice Neutral. Those fields default to being hidden when they aren't applicable, so adding "N/A" just bulks up the infobox. If we do want to make that change, it would be far better suited to get a bot to do it since there are thousands of pages involved and a patroller will have to go through every single one. —Legoless (talk) 19:44, 2 October 2017 (UTC)
Orc/Orsimer
[
edit
]
For categorization and in general we use Orc rather than Orsimer. This is especially important in the infotables as it auto-adds them to the category based only on what is entered in the box. Silence is GoldenBreak the Silence 00:31, 7 October 2017 (UTC)
ESO Text
[
edit
]
Just to let you know, the data from the UespLog AddOn for ESO can be viewed here. It includes text from books so you can just copy and paste (only need to readd paragraph spaces). Silence is GoldenBreak the Silence 17:42, 7 October 2017 (UTC)
Cookie!
[
edit
]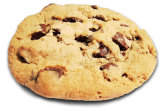 You have been given a cookie!
Your dedication and diligence to the wiki has not gone unnoticed. A user has seen the progress you've made, and has given you a cookie because of it. Good work! The user had the following to say:
Book Notes
[
edit
]
First, if a note must be added to a book, you should use the {{note}} template and place it above the text with a split (to keep it from having the bigger text and appearing to be part of the book). Secondly notes on book pages should be kept to the absolute essential ones that cannot go anywhere else. Lastly notes such as ones about being better available via ESO patches are bordering on useless, given that there is no previous version of the game available to play (ie unlike Skyrim patches). The opposite type of note about needing to read a book before or at a certain point are the essential kind that need to be highlighted in order to help players. Silence is GoldenBreak the Silence 13:16, 8 October 2017 (UTC)
College of Aldmeri Propriety
[
edit
]
Hi! Just a quick question - do you plan to add the complete dialogues for the College of Aldmeri Propriety NPCs in the near future? Or are those there as placeholder texts? I know, I edit really randomly, but they were kinda on my list to complete soon - I can leave them to you of course ;) but then I would like to know if I can remove them from my list or not. Thanks! (It's really amazing how much you work on these pages.) Cailin (talk) 11:12, 15 October 2017 (UTC)
Harmony and Hawks
[
edit
]
Hi, just want to let you know I tried it in vanilla Skyrim SE, with only the official survival mod active. Would not write the note if I was running any mods:) --SkyHiRider (talk) 11:13, 16 October 2017 (UTC)