Project Tamriel:Cyrodiil
The UESPWiki – Your source for The Elder Scrolls since 1995
Province: Cyrodiil (commonly abbreviated as P:C) is one of the collaborative fan-based modding projects within Project Tamriel, with the goal of creating the province of Cyrodiil on Morrowind's engine. This is the team's own interpretation of Cyrodiil based on lore that existed before The Elder Scrolls IV: Oblivion, although it takes inspiration from some of the ideas in that game.
Province: Cyrodiil currently includes the Stirk Isle region, west of mainland Cyrodiil, which was originally a Tamriel Rebuilt project for Oblivion. The next release will feature the Gold Coast region.
Both Tribunal and Bloodmoon are required to play this mod.
Gameplay Information
For gameplay information not listed here, see Tamriel Data in the Miscellaneous links, below.
World Information
For world information not listed here, see Tamriel Data in the Miscellaneous links, below.
Miscellaneous Information
Tamriel Data — The asset repository used for Tamriel Rebuilt and Project Tamriel
History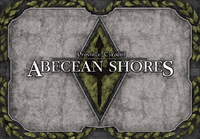 Current Development
Province: Cyrodiil has been in development since at least 2008. Its latest version, 22.12, was released on 13 December 2022 to fix bugs and keep the mod updated with Tamriel Data. The mod is still considered to be in beta.
Future
The first major release for the mod will be Abecean Shores, which will feature the city of Anvil and the Gold Coast region.
Organization Process
The development process is similar to Tamriel Rebuilt's process, but uses a forum format to handle claims and assets. Since the mod now relies on Tamriel Data, some assets are contributed through Tamriel Rebuilt's asset browser and get merged into a TR add-on, while those on the forums get merged into a separate PT add-on.