User talk:KickbackYak
The UESPWiki – Your source for The Elder Scrolls since 1995
Welcome
[
edit
]
Hello KickbackYak! Welcome to UESPWiki. It's always good to have new members. If you would like to help improve any of our pages, you may want to take a look at the following links:
If you, on the other hand, would like to spice up your userpage, take a look at this link:
Userboxes: near complete list of userboxes, including a guide to make your own
When you're editing, it's always a good idea to leave edit summaries to explain the changes you have made to a particular page, and remember to sign your talk page posts with four tildes ~~~~. Also, the "show preview" button is a great way to view the changes you've made so far without actually saving the page (our patrollers really appreciate it!).
Feel free to practice editing in the sandbox or discuss the games in the forums. If you need any help, don't hesitate to contact one of our mentors. Have fun! ----Legoless 22:34, 27 July 2011 (UTC)
Cookie!
[
edit
]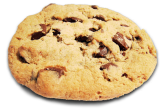 You have been given a cookie!
Your dedication and diligence to the wiki has not gone unnoticed. A user has seen the progress you've made, and has given you a cookie because of it. Good work! The user had the following to say:
Well done on cleaning up so many of the quest pages! Readability is very important, especially for walkthroughs, so your changes are greatly appreciated. Keep up the good work! --Legoless 18:28, 21 August 2011 (UTC)
Sandbox editing
[
edit
]
Hey, I see you removed a note from the Martin sandbox, which was indeed a duplicate of a note mentioned before. I would have to ask you to avoid editing someone else's sandbox in the future if you haven't been given permission however. Seeing it's a work in progress, it makes sense that the page isn't right yet. Don't take that the wrong way though, your help is appreciated ~ Dwarfmp 21:56, 4 November 2011 (UTC)
It's OK, no offence taken whatsoever! I just wasn't really sure if it was allowed or not, and decided that it wouldn't hurt either way. Don't worry, I'll make sure to keep my editing urges in check for when pages actually go live :).KickbackYak 22:12, 4 November 2011 (UTC)

I wouldn't touch anything contentwise myself (spelling or grammar is probably ok), who knows if the user still needs it. But in this case it's alright, I was merely pointing this out to be sure. Thanks ;) ~ Dwarfmp 23:11, 4 November 2011 (UTC)