User talk:Jayden Matthews
The UESPWiki – Your source for The Elder Scrolls since 1995
Welcome
[
edit
]
Hello! Welcome to UESPWiki. It's always good to have new members. If you would like to help improve any of our pages, you may want to take a look at the following links:
When you're editing, it's always a good idea to leave edit summaries to explain the changes you have made to a particular page, and remember to sign your talk page posts with four tildes ~~~~. Also, the "show preview" button is a great way to view the changes you've made so far without actually saving the page (our Patrollers really appreciate it!).
Feel free to practice editing in the sandbox and don't hesitate to contact one of our mentors if you need any help. Have fun! --Elliot(T-C) 17:30, 13 July 2009 (UTC)
Thank You
[
edit
]

You have been given a gold star!
Thanks for your work clearing up the mess Saya recently made of images. Much appreciated! --SerCenKing Talk 18:32, 5 March 2010 (UTC)
Good Job!
[
edit
]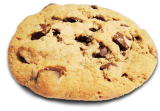 You have been given a cookie!
Your dedication and diligence to the wiki has not gone unnoticed. A user has seen the progress you've made, and has given you a cookie because of it. Good work! The user had the following to say:
You're doing an excellent job on the page Oblivion:Belisarius Arius. Keep up the good work Jayden! --ModderElGrande 20:00, 6 March 2010 (UTC)
Another Little Reward
[
edit
]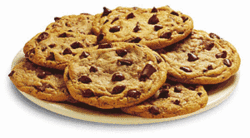 You have been given a plateful of cookies!
Thanks for correcting me with the Dark Brotherhood quests. You know with J'Ghasta and Celedaen, I really appreciate it and I know that just one cookie is not enough. --ModderElGrande 13:08, 7 March 2010 (UTC)
You may want to add your name to the contributor list on the NPC's you do. I noticed this forAlval Ulvani were you did not add your name to the contributors list for writing his personal inventory. You may want to add this on as not only does it give you credit where its due, it also means one less NPC on the page for NPC's needing there inventory's written. Thanks! - Emoboy64 18:39, 4 May 2010 (UTC)
Cookie!
[
edit
]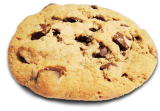 You have been given a cookie!
Your dedication and diligence to the wiki has not gone unnoticed. A user has seen the progress you've made, and has given you a cookie because of it. Good work! The user had the following to say:
Great work on cropping those achievement images! --Legoless 22:01, 5 October 2011 (UTC)
He reappears as a follower, must just be my game has bugged or something lol, I let him live and he hasn't came back on mine. He must hate me or something :P --Manic 15:32, 17 November 2011 (UTC)