User talk:Ilaro
The UESPWiki – Your source for The Elder Scrolls since 1995
Welcome
[
edit
]
Hello Ilaro! Welcome to UESPWiki. It's always good to have new members. If you would like to help improve any of our pages, you may want to take a look at the following links:
If you, on the other hand, would like to spice up your userpage, take a look at this link:
Userboxes: near complete list of userboxes, including a guide to make your own
When you're editing, it's always a good idea to leave edit summaries to explain the changes you have made to a particular page, and remember to sign your talk page posts with four tildes ~~~~. Also, the "show preview" button is a great way to view the changes you've made so far without actually saving the page (our patrollers really appreciate it!).
Feel free to practice editing in the sandbox or discuss the games in the forums. If you need any help, don't hesitate to contact one of our mentors. Have fun! eshetalk 18:27, 25 May 2012 (UTC)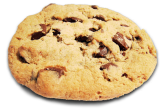 You have been given a cookie!
Your dedication and diligence to the wiki has not gone unnoticed. A user has seen the progress you've made, and has given you a cookie because of it. Good work! The user had the following to say:
Userpatroller?
[
edit
]
Hey Ilaro, I'm posting to let you know you qualify for Userpatroller status. Userpatroller is the first step towards becoming more involved with the UESP, let's you add its neat userbox to your page, and will give you additional benefits on Discord. If you're interested, just add your name to that page under applicants. --AKB Talk Cont Mail 19:34, 6 July 2017 (UTC)
Dialogue vs Audio
[
edit
]
Hey Ilaro. I noticed you were changing Dialogue to Audio on a few Legends pages. From what I can tell, most of the older work (here for example) use dialogue as opposed to audio. Around Heroes of Skyrim time, a few of the newer contributions to the namespace began to use Audio from what I'm seeing. To me, Dialogue has the advantage of being more consistent with other namespaces, where we always title such sections "Dialogue" or "Quest-Related Dialogue". It doesn't matter a whole lot to me, but it's probably best to straighten this out sooner rather than later. Forfeit (talk) 18:14, 20 August 2017 (UTC)
I thought it was changed to Audio, because that way, non-dialogue sounds can be added (or something like that). I remember changing Audio to Dialogue a couple of times, but that got rejected, so I figured that it should be the other way around. It is just that no one wants to take the time to change the older cards to Audio. I think I had a discussion with User:Alarra and User:Dwarfmp about this on the Discord quite some time ago and it was decided to use Audio. --Ilaro (talk) 18:33, 20 August 2017 (UTC)

Yeah, it looks like I'm behind the curve here and most articles have been changed to Audio. If it has been discussed before, then that is fine and everything should probably be changed to Audio then to avoid further confusion. I guess these short lines are probably more accurately described as Audio as opposed to Dialogue. As you said also, it provides the opportunity to include other sound effects if desired. Apologies for the noise, and keep up the good work! Forfeit (talk) 18:40, 20 August 2017 (UTC)
Nice work!
[
edit
]
Nice work on all those legends pages! Also, since ive been requested not to say rhings about a certain site... fluffy kittens and such! Timeoin (talk) 21:47, 16 September 2017 (UTC)
Thank you!
[
edit
]
Thanks for the sandbox DingoBongo777 (talk) 14:44, 17 September 2017 (UTC)
Congratulations!
[
edit
]
Per your successful nomination, you are now a patroller! With this comes the ability to patrol edits in a much wider area of the site. Consider reviewing Patrolling Guidelines for how to patrol. You may also now add the User Patroller userbox to your userpage. Congratulations, once again! --AKB Talk Cont Mail 16:22, 24 October 2017 (UTC)
Sandbox7
[
edit
]
Because of the way Legends:Core Set has been coded, it is trying to pull data from your sandbox and failing. If you are finished with the sandbox can you blank it please. Silence is GoldenBreak the Silence 02:29, 5 November 2017 (UTC)
Legends files
[
edit
]
Just stopped by to say hello and thank for your help with audio for Legends cards. It's sometimes hard for me to understand what they saying. (I never turn off music in games.))) I looked to Legends assets too, and they are huge and messed up, and program is lagging, so I'll never find these files by myself. Semms like I will sometimes add text lines on cards articles, and you will add audio to them after.))
Thank you again, Merry Christmas and Happy New Year! — Hedera helix (talk) 00:03, 28 December 2017 (UTC)
I also appreciate your help, because a lot of times I can't understand what they are saying even when I have the audio file. If I did have some more time I would have already converted all text to the audio player, but I actually like to know what they say before I do that, so thank you for the help. And I understand why you can't find the right asset files, because unity is a mess. Those files are all over the place. If you like to know the specific names of the asset files that consist audio/images, I can give them to you.
Merry Christmas and Happy New Year to you too! --Ilaro (talk) 12:31, 28 December 2017 (UTC)

It would be fine. I think Legends have more asset files than any other Unity game on my PC. (It's about a dozen games at the moment.) So, maybe, I will download audiofiles too.) — Hedera helix (talk) 15:35, 28 December 2017 (UTC)
(←) Hello, it's me again writing about Legends files. (So, I think, it's not a sin to use old section for it.) I asked Dillonn241 about some card images, and he replied that you sent these files. I'm talking about Legends:Daedric High Priestess and Legends:Expert Atromancer images — seems like these cards are unobtainable now, I mean, removed from the game. So, how did you take that screenshots?--Hedera helix (talk) 23:47, 6 October 2019 (GMT)
Hey, I got them from straight from Bethesda to use for our site. Some of the cards that got changed during patches and balance changes were made manually by Splishy from these images. So almost none of the images you find on our site are from in-game screenshots anymore. --Ilaro (talk) 10:44, 7 October 2019 (GMT)

Thank you for the answer! And I have two more questions. (It's me, don't be surprised.)
1) I found Legends audio in one of your sandboxes. Do you need help with them? I recognized most of them, so, we can found their places in game and in articles.
2) Some of card art images represented with two files. Example 1 — actual game file, example 2 — image of art, taken from... I don't know, maybe, from author's webpage. I think duplicate files — it's bad. Is there any decision about duplicates (e.g. better quality, standant size, etc)? I can help to find unnecessary images. --Hedera helix (talk) 18:39, 7 October 2019 (GMT)

If you know the origin of the audio files, then please go ahead and add them to their respective pages. They are in the sandbox mostly because I wasn't sure which cards used them, but thought they were still potentially important.
For your question about art, I don't have a good answer for that. Preferably we only deal with art we can extract from the game files, just so we don't have to deal with third party sites. On the other hand, higher resolutions look way better. At this moment I tried to limit the use of artist sites only for the unused art, but I wouldn't mind if you'd like to work on a project to figure out the responsible artists and upload their images. --Ilaro (talk) 21:32, 7 October 2019 (GMT)

I made a sandbox for work with that audio. You can visit it and help me with spelling and grammar sometimes. :) And about art: should I write in articles smth like this "Card art was made by [artist name] from [studio name]." and add better quality images to galleries?--Hedera helix (talk) 14:22, 8 October 2019 (GMT)

Oh that sandbox is great! However, I've no idea of some of them are even used for any existing cards or just left overs, so please go ahead if you know thee specific cards.
(←) Hello again! I think it's time to report about my audio challenge. It was very interesting. My commentaries can be read in the table. So, you can use your sandbox for something elde, as we know about these files. :)--Hedera helix (talk) 02:12, 2 December 2019 (GMT)
Legends:Login Rewards
[
edit
]
Since you performed the initial revert on that page, are you opposed to me restoring the information that I proposed restoring on the article's talk page? —Fullerton ﴾talk﴿ 00:05, 13 January 2018 (UTC)
I think you are right, so if you like, you can change it back. But I still prefer the "not rewarded" and "did not manage to log in" over "not given to some players" and "did not manage to receive rewards on", because I can not find any evidence that anyone got them.
I did really like your additions of the alt art info. However, on Laaneth I am not sure if "Pre-ordering the Clockwork City Triple Bundle" is the official name (I couldn't really find any official name) and I think it should be linking to Return to Clockwork City Pre-Purchase. I won't be available for the next week, so I can not respond back for some time. --Ilaro (talk) 15:53, 13 January 2018 (UTC)
Blocker
[
edit
]
I've given you blocker rights, as requested. You can now block for up to 6 hours and alert admins via this page. —Legoless (talk) 15:15, 13 August 2018 (UTC)
Abomination card
[
edit
]
Hey Ilaro, im not really sure where this card art would go File:LG-cardart-Risen_Abomination.png but I noticed it isn't posted anywhere else. I would think it would go here Abomination but apparently it would go instead to some card named the Mecinar's Abomination which apparently is the result of two cards merged together, but that card isn't posted in the site. Zebendal (talk) 04:59, 22 December 2018 (UTC)
There is no card named "Mecinar's Abomination". Mecinar creates an abomination card by stitching together two different cards which takes the name of one of those, but with the art of File:LG-cardart-Risen_Abomination.png. I think it might be best to move all information about this stitched together card to Abomination, because that's the default if there were no cards available. --Ilaro (talk) 08:12, 22 December 2018 (UTC)
Congratulations
[
edit
]
Friendly word of advice: don't screw up ~ Dwarfmp (talk) 13:07, 31 May 2019 (UTC)
Congratulations, Ilaro! --Vincentius1 (talk) 11:28, 2 June 2019 (UTC)

You have been given a gold star!
Gold Stars aren't given often, but your work with Legends deserves it. I have to say, with pure sincerity, that I am amazed at what you have accomplished. There's a lot of games out there that do genuinely die, and because of that amazing art and experiences are lost forever. While that has not happened at this time, I believe Legends will be finally shut off one day. However, thanks to your efforts, the game is going to be heavily preserved. --AKB Talk Cont Mail 15:27, 10 December 2019 (GMT)
Prima Game Guides
[
edit
]
Hi, it's me again ! So, I wanted to know : What if I give the page number? I don't have the Prima Game guide so I can't get the exact sentence, but I can get the page number. Kahvozein (talk) 23:24, 30 March 2020 (GMT)
Are these sources from Thuum.org? We noticed that in some rare occasions that their material doesn't actually say what they used as source. I can check the Prima Guides for you, though. So if you give me the page number and the wiki article where it should be used, then I can fix that for you. --Ilaro (talk) 09:14, 31 March 2020 (GMT)
Altart Deckcode for Legends Cards
[
edit
]
Hi, I recently collect a list of deckcodes for alt-art cards via in game test. I wonder if it is OK to add a
altartdeckcode
parameter to Template:Legends Card Summary so I can add this information to cards have alt-art. Also the length of the list is not short (actually 83), is there a way(API/script/tools ...) I can automate the update? --Champ (talk) 09:40, 1 September 2020 (GMT)
I think that's a great idea! Do you want me to add it to the template or do you think you can manage to get it to work? I can get to it in a couple of hours if necessary. You can ask for a bot to add them to each page here. --Ilaro (talk) 09:45, 1 September 2020 (UTC)

Thank you for the fast response. I'll try to update the Template myself first. I'll talk back here if I encounter any problems. --Champ (talk) 09:49, 1 September 2020 (GMT)
I got the Template updated. And I manually updated Legends:Alduin card, you can check if the format is good. I also attached the full list to a bot request. --Champ (talk) 11:30, 1 September 2020 (GMT)