User:Xbox99
The UESPWiki – Your source for The Elder Scrolls since 1995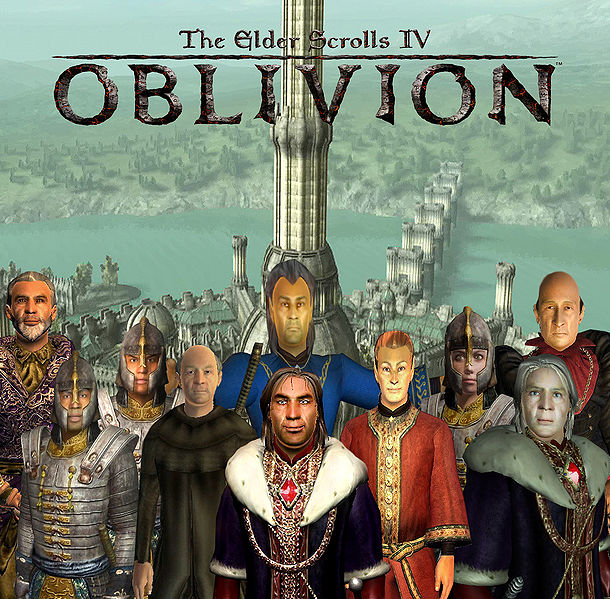 About me
[
edit
]
I've been playing Elder Scrolls games since Morrowind in 2003. I've also played Oblivion, Oblivion PSP, Skyrim, Online, Legends and Skyrim Special Edition, although I found Online boring and Special Edition nothing more than a cash grab on Bethesda's part. My favourite Elder Scrolls game by far is Oblivion. I loved it so much I used to scour the web to find out anything I could about unused content in it. Then, I got a PC and started looking through the files myself to find things. Eventually, I decided to restore as much as I could (that hadn't already been restored by other modders) and so 'Oblivion Uncut', a mod which would cause me both happiness and anger, was born. In addition, I also created a mod for Skyrim which restored it's unused opening scene 'Opening Scene Overhaul', which to my surprise, garnered quite a bit of attention, especially from other Youtubers. Speaking of Youtube, I myself have a Youtube channel, 'Publick Gamer' in which I showcase unused content, make videos talking about it and also make silly machinima type videos too. I might not have many edits on this wiki for a few years, but at least I've been giving back to the community in other ways ;)
Oblivion Glitches I Found When I Used to Play on Xbox
[
edit
]
Gromm spawning in the Imperial City
Janus Hassildor spawning and following me in Bruma
Martin being permanently paralyzed in Battlehorn Castle; only casting a paralyze spell on him would restore him (for 7 seconds!)
Kellen's post-quest schedule never triggering, resulting in him never moving, unless commanded.
Larthjar the Laggard chasing me in the Arboretum , claiming it was his and it was ,"Time to lock up now!"
Falling through the floor in Frostcrag Spire Storage Room
Guards always attacking each other
Jauffre trying to kill me ,for no reason , after starting the Defense of Bruma
Gemellus Axius' corpse floating in mid-air
Adamus Phillida following me around the Prison District
R'vanni spawning next to me outside prison along with Boldon, Lenka Valus, Rona and Audens Avidius
Martin getting jammed in the middle of a table
Ocato and Jauffre getting out of bounds after Light the Dragonfire
My followers swimming on land
Baurus walking without moving any part of his body
Shamada trying to pick up an item forever, from first glance it looked like she was pinching the npc next to her
Gureryne Selvilo getting a never ending blessing from Talos
Sheogorath attempting to send to me to execution point, but instead freezing me in cutscene mode
Sheogorath getting into a fight with residents of Bliss.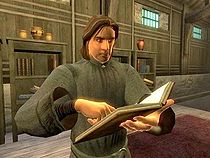 | | |
| --- | --- |
| | This user is knowledgeable about Oblivion. |
| | |
| --- | --- |
| | This user is knowledgeable about Skyrim. |
| | |
| --- | --- |
| | This user is a Grand Champion in the Arena. |
| | |
| --- | --- |
| | This user plays on a Windows PC. |
| | |
| --- | --- |
| | This user is knowledgeable about the Orrery official download. |
| | |
| --- | --- |
| | This user is knowledgeable about the Thieves Den official download. |
| | |
| --- | --- |
| | This user is knowledgeable about the Wizard's Tower official download. |
| | |
| --- | --- |
| | This user is knowledgeable about the Vile Lair official download. |
| | |
| --- | --- |
| | This user is knowledgeable about the Spell Tomes official download. |
| | |
| --- | --- |
| This user buried Ulrich. | |
{{Ribbon}}: