User:Thal-J
The UESPWiki – Your source for The Elder Scrolls since 1995
| | |
| --- | --- |
| | This user is from Great Britain. |
| | |
| --- | --- |
| | This user is a European citizen. |
| | |
| --- | --- |
| | This user is male. |
| | |
| --- | --- |
| | This user is an atheist. |
| | |
| --- | --- |
| | This user plays on a Windows PC. |
| | |
| --- | --- |
| | This user is knowledgeable about Oblivion. |
| | |
| --- | --- |
| | This user is knowledgeable about Skyrim. |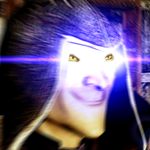 Hi, I'm Thal-J. Most people call me TJ for short.
I first got into the TES franchise in 2007 with Oblivion, when my uncle bought me a copy for PC. Since then, I have played all of the main games, and have gone back to play and complete all of the older games (i.e, before TES3), including the obscure Travels series mobile games.
I am a big fan of Elder Scrolls lore, especially the more esoteric, metaphysical side of things. My favourite game in the franchise is ESO, simply due to the vast amount of lore it has given to the series. I eagerly await all the new ESO expansions with much anticipation to discover what new lore they add to the TES universe as a whole.
Working on
[
edit
]
The current project I am working on on-wiki is documenting the Elder Scrolls Travels: Shadowkey. It is in dire need of documentation, especially the creature pages. I've decided to take that project on by myself, and play through the game and document the creatures and their statistics as I see them.
Sandboxes
[
edit
]
My sandbox is here.