User:ElderScrollsBjorn
The UESPWiki – Your source for The Elder Scrolls since 1995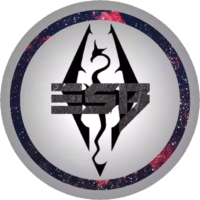 About Me
[
edit
]
Well met, my dudes. My first TES game was Skyrim in 2014, with a main character by the name of Bjorn Fenrenrson (hence my name on here). Since then, I've also played Oblivion, ESO, and TES Legends. I am currently playing ESO on my Ebonheart Pact character, Hyllak Fenrenrson. I love the games and lore of the Elder Scrolls Series and decided to make a UESP account to help out the community in any way I can. Aside from doing (minor) edits on here, I have a TES iFunny profile, ElderScrollsBjorn. I play on Xbox 360 and Xbox One, so if anybody would like to add me, my gamertag is UxorialNumber33.
Userboxes
[
edit
]
This user believes in God the Father Almighty, Maker of heaven and earth:

And in Jesus Christ his only Son our Lord: Who was conceived by the Holy Ghost, Born of the Virgin Mary: Suffered under Pontius Pilate, Was crucified, dead, and buried: He descended into hell; The third day he rose again from the dead: He ascended into heaven, And sitteth on the right hand of God the Father Almighty: From thence he shall come to Judge the quick and the dead.

He believes in the Holy Ghost: The holy Catholic Church; The Communion of Saints: The Forgiveness of sins: The Resurrection of the body: ✠ And the Life everlasting. Amen.
| | |
| --- | --- |
| | This user is a Christian. |
| | |
| --- | --- |
| | This user is from the United States. |
| | |
| --- | --- |
| | This user has been on UESPWiki for 4 years, 7 months, and 29 days. |
| | |
| --- | --- |
| | This user has made a grand total of   90 edits in 1702 days. |
| | |
| --- | --- |
| | This user plays on the Xbox. |
| | |
| --- | --- |
| | This user is a Scholar of the UESP ESO guild on the North American Xbox One server. |
| | |
| --- | --- |
| | This user is knowledgeable about Skyrim. |
| | |
| --- | --- |
| | This user copies (or copies with slight modifications) other people's userboxes including this one. |
| | |
| --- | --- |
| | Today is Morndas, 26th of Sun's Height. |