Tes3Mod:Tamriel Rebuilt/Tel Muthada
The UESPWiki – Your source for The Elder Scrolls since 1995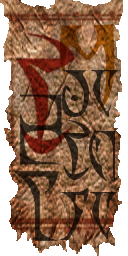 Tel Muthada: There still is much evidence of Tel Muthada's agricultural roots. Many farms near the town benefit from the fruitful soil. Nevertheless most of it's wealth is a result of the trade routes between Helnim, Necrom, and Alt Bosara. To protect the town as well as the trade routes the empire built a fort near Tel Muthada, Cephorad Keep.
The town is led by Llevari Telsaran.
Getting there & around
[
edit
]
Valna Sippusoti at the silt strider port at the western end of the town offers transportation to Akamora and Helnim.
Places of Interest around Tel Muthada
[
edit
]
Related Quests
[
edit
]
Miscellaneous
[
edit
]
Map Key

1. Aren Sinn's House
3. Private Study
4. Private Quarters
5. Alaud Uveran: Gatekeeper


Brenne Smitte: Alchemist
Erimir's House
Lower Tower
Soren Uveran: Gatekeeper
Upper Hall
Upper Tower

6. Guard Quarters
7. Annavene Selas' House
9. Valna Sippusoti's House
12. Vidam Deris' House