Tes3Mod:Tamriel Rebuilt/Port Telvannis
The UESPWiki – Your source for The Elder Scrolls since 1995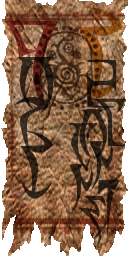 Port Telvannis is the largest city in the Telvanni holdings, and is home to Tel Thenim and the Parliament of Bugs, making it the center of all Telvanni business. Services of all kinds, as well as transport via River Strider to Tel Ouada, Llothanis, Sadas Plantation, and Gah Sadrith, are offered. However, there are no boat services in or out of the city. In order to make use of any services in the city, a special writ of access is required. It is also notable as the most northeast city in all of Tamriel.
For the full list, see: People in Port Telvannis
Related Quests
[
edit
]
Chores in Port Telvannis: Enlighten the city of Port Telvannis and try to gain the support of as many people as you can.
Map Key

1. Mila Siratha's House
2. Leram Orlano's House
3. Sathro Norethi's House
6. The Avenue
8. Llothros Ildin's House
10. Tharise Erolan's House
11. Drero Eram's House

14. Madar Senatam's House‡
15. Dunel Varys' House‡
16. Fedryn Morvayn's House
17. Hinon Meraram's House‡
18. Tadora Romyon's House‡
19. Gulael Tmiys' House
20. Turosi Salvel's House‡
22. Adrin Vari's House
23. Vynea Uvam's House‡

24. Tel Thenim
25. Bevasea Thareloth's House
26. Tendurth Moran's House
27. Ground Level: Dirnitha Aserath's House
Middle Level: Felisel Gavos: Bookseller
Top Level: Ondres Othril's House
28. Narin Mrano's House
29. Shara Mantiti's House
30. Ilneram Manor
32. Aghzank gro-Zurgh's House‡

33. Ero Endravel's House‡
34. Odrethi Manor‡
35. Irenam Manor‡
36. Redram Oran's House
37. Trelo Resano's House
38. Oldro Ervan's House
39. Feral Aranith's House
40. Dro'Khatsir's House

‡ Entrance situated on a higher level