Tes3Mod:Tamriel Rebuilt/Padomaic Ocean
The UESPWiki – Your source for The Elder Scrolls since 1995
●

Padomaic Ocean Weather Table

●

●
Clear
30%
●
Thunder
5%
●
Cloudy
20%
●
Foggy
20%
●
Ash
0%
●
Blight
0%
●
Overcast
15%
●
Rain
10%
●
Snow
0%
●
Blizzard
0%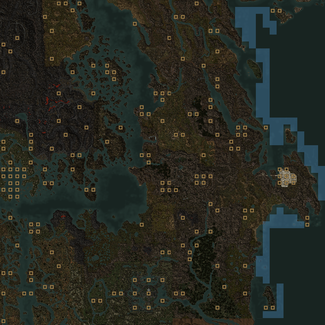 The Padomaic Ocean is the vast ocean that borders the eastern coast of mainland Morrowind and wraps around much of Tamriel.
It has no notable settlements on the tiny islands within the region, but there are a few shipwrecks to be found. From north to south, the region borders the Telvanni Isles, Boethiah's Spine, Sacred Lands, and Nedothril.
A list of places found in the Padomaic Ocean region.
Settlements
[
edit
]
Dwellings
[
edit
]
Unreleased Places
[
edit
]
These places are planned, in development, or partially complete and available through TR_Preview. Due to the ever-changing nature of unreleased content, only major locations on the concept map are listed here.
Ruined Imperial Forts
[
edit
]