Tes3Mod:Tamriel Rebuilt/Nedothril
The UESPWiki – Your source for The Elder Scrolls since 1995
The forests that once spanned the Nedothril Coast have long been cleared to make way for Indoril industry. Various fields and towns dot the region, and ships travelling the Padomaic Ocean sail along its shores. The populace is industrious but inwardly focused, and though their goods are transported far and wide, outside influences have had little impact on them. The hamlet called Seitur and the small port of Enamor Dayn are located along the coast and the latter offers a ferry service to the island and town of Gorne. — Tamriel Rebuilt
●

Nedothril Weather Table

●

●
Clear
20%
●
Thunder
5%
●
Cloudy
25%
●
Foggy
10%
●
Ash
0%
●
Blight
0%
●
Overcast
20%
●
Rain
20%
●
Snow
0%
●
Blizzard
0%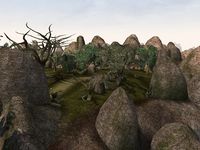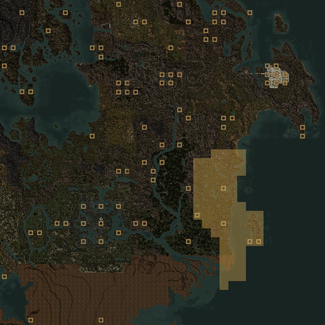 Nedothril is a coastal grassland region in the Mournhold District of Morrowind.
Its largest settlements are Enamor Dayn, and Gorne on a small island off the coast. Nedothril borders the Padomaic Ocean to the east, the Sacred Lands and Mephalan Vales to the north, and Lan Orethan to the west.
A small piece of land at the southern tip of this region remains unreleased.
A list of places found in the Nedothril region.
Settlements
[
edit
]
Villages (Tier IV)
[
edit
]
Enamor Dayn — A secluded Indoril community.
Gorne — A secluded Indoril island, clanstead of the Sandil family.
Hamlets (Tier VI)
[
edit
]
Seitur — A small town located along the coast of Nedothril.
Sinramen Monastery — An isolated Velothi tower in the Nedothril region.
Dwellings
[
edit
]
Daedric Ruins
[
edit
]
Grottoes
[
edit
]
Unreleased Places
[
edit
]
These places are planned, in development, or partially complete and available through TR_Preview. Due to the ever-changing nature of unreleased content, only major locations on the concept map are listed here.
Ruined Imperial Forts
[
edit
]
This region was originally called Nedothril Coast.