Tes3Mod:Tamriel Rebuilt/Ascadian Bluffs
The UESPWiki – Your source for The Elder Scrolls since 1995
The Ascadian Bluffs are a narrow coastal region that boasts only one town. It is a largely friendly region and serves as a gateway to the less hospitable regions to the south. — Tamriel Rebuilt
●

Ascadian Bluffs Weather Table

●

●
Clear
25%
●
Thunder
10%
●
Cloudy
25%
●
Foggy
10%
●
Ash
0%
●
Blight
0%
●
Overcast
20%
●
Rain
10%
●
Snow
0%
●
Blizzard
0%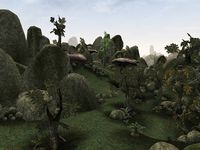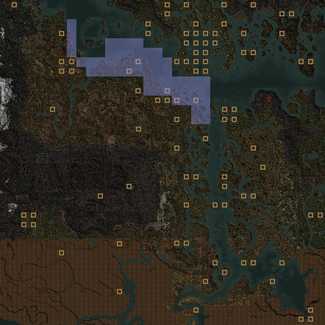 The Ascadian Bluffs is a coastal region in the Velothis District of Morrowind, with terrain similar to the nearby Ascadian Isles.
Its largest settlement is Teyn. The region borders the Ascadian Isles and Bitter Coast to the north and wraps around the island of Firemoth. Roth Roryn makes up most of the southern border, and Aanthirin has a border in the southeast.
It has not been officially released.
Unreleased Places
[
edit
]
These places are planned, in development, or partially complete and available through TR_Preview. Due to the ever-changing nature of unreleased content, only major locations on the concept map are listed here.
Settlements
[
edit
]
Cities (Tier II)
[
edit
]
Villages (Tier IV)
[
edit
]
Outposts (Tier V)
[
edit
]
Hamlets (Tier VI)
[
edit
]
Dwemer Ruins
[
edit
]
* This place is primarily in Roth Roryn but a significant portion is in Ascadian Bluffs as well.
This region was originally called Askkaedh Coast.