Tes3Mod:Tamriel Rebuilt/Arnesian Jungle
The UESPWiki – Your source for The Elder Scrolls since 1995
The Arnesian Jungle is the shifting, deceptive northern reaches of Black Marsh. Thirty years ago, the Arnesian War resulted in the addition of this territory to the lands of House Dres. — Tamriel Rebuilt
●

Arnesian Jungle Weather Table

●

●
Clear
5%
●
Thunder
10%
●
Cloudy
10%
●
Foggy
25%
●
Ash
0%
●
Blight
0%
●
Overcast
25%
●
Rain
25%
●
Snow
0%
●
Blizzard
0%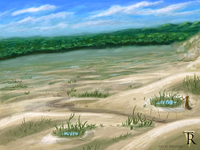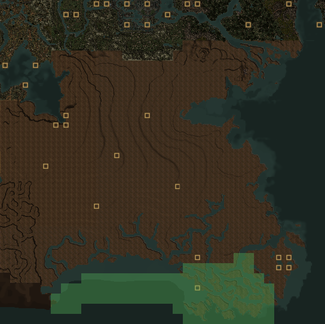 The Arnesian Jungle is a region in the Deshaan District of Morrowind, with terrain similar to the bordering Black Marsh.
Its largest settlement is Taj'Xa'thaxi. The region borders Shipal-Shin to the west, the Salt Marsh to the north, and the Mudflats to the east.
It has not been officially released.
Unreleased Places
[
edit
]
These places are planned, in development, or partially complete and available through TR_Preview. Due to the ever-changing nature of unreleased content, only major locations on the concept map are listed here.
Settlements
[
edit
]
Villages (Tier IV)
[
edit
]
Ruined Imperial Forts
[
edit
]