Tes3Mod:Tamriel Rebuilt/Armun Ashlands
The UESPWiki – Your source for The Elder Scrolls since 1995
The Armun Ashlands are the largest region on the mainland of Morrowind to sport ash, and its inhabitants each have a different story as to why it alone has the ash to rival Vvardenfell's. — Tamriel Rebuilt
●

Armun Ashlands Weather Table

●

●
Clear
40%
●
Thunder
0%
●
Cloudy
15%
●
Foggy
15%
●
Ash
5%
●
Blight
0%
●
Overcast
15%
●
Rain
10%
●
Snow
0%
●
Blizzard
0%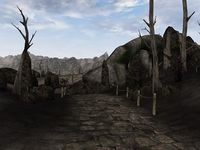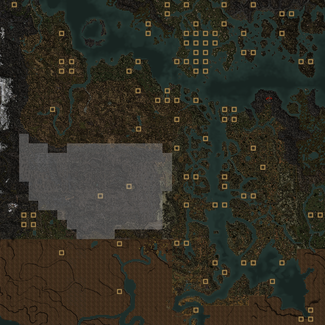 The Armun Ashlands is a region of dust and ash in the Velothis District of Morrowind.
Its largest settlement is Arvud. The region borders Roth Roryn to the north, the Velothi Mountains to the west, Othreleth Woods and Thirr Valley to the south, and Aanthirin to the east.
It has not been officially released.
Unreleased Places
[
edit
]
These places are planned, in development, or partially complete and available through TR_Preview. Due to the ever-changing nature of unreleased content, only major locations on the concept map are listed here.
Settlements
[
edit
]
Villages (Tier IV)
[
edit
]
Outposts (Tier V)
[
edit
]
Hamlets (Tier VI)
[
edit
]
Daedric Ruins
[
edit
]