Tes3Mod:Tamriel Rebuilt/Akamora
The UESPWiki – Your source for The Elder Scrolls since 1995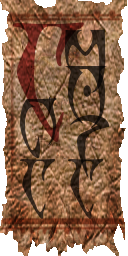 Akamora is the largest Indoril settlement in the Mephalan Vales region, and close to the border between Indoril and Telvanni territory. However, the surrounding high cliffs and narrow mountain paths make the city naturally defensible, and so the nobles have more to worry about from their in-house rivals.
Novas Senim, noble and house brother of the Great House Indoril, is technically the Lord of Akamora. His rule is very weak and is hampered by the powerful Indaren and Parys families that also reside in the city.
Seras Indaren is one of the more powerful nobles of Akamora and the most aggressive in his opposition against Novas Senim and the most vocal about his desires to rule the town in his stead.
See People in Akamora.
Getting There and Around
[
edit
]
The easiest way to reach Akamora is by Silt Strider, with routes from Sailen, Necrom, and Tel Muthada available. The link to Tel Muthada and the Telvanni lands beyond makes Akamora an important stop for those wishing to travel to the northern reaches of Morrowind. The town also is host to a Dunmer Temple, and so is reachable by Almsivi Intervention spells. Members of the Mainland Mages Guild can utilize a Guild Guide to travel to the local Mages Guild. This is connected to the Southeastern Guild Guide hub which includes the Old Ebonheart guild guide. The mountain paths for reaching the city on foot are treacherous, and the Mephalan Vales region is rife with dangerous creatures and bandits.
Places of Interest Around Akamora
[
edit
]
Related Quests
[
edit
]
Miscellaneous
[
edit
]
Map Key

1. Guard Tower
2. Guild of Fighters
3. Veri Manor
4. Miners Club
5. Indaren Manor
6. Mining Head Office
7. Thendas and Varonis: Pawnbroker
8. Parys Manor
9. The Laughing Goblin
10. Underground Bazaar
11. Mols Urele's House
12. Guls Manor
13. Rorvam Manor
14. Morag Tong Guildhall

15. Arenim Manor
16. Telomas Manor
17. Vedares Vedrel's House
18. Daron Golaren's House
19. Aravel Manor
20. Senim Manor
21. Varen Manor
22. Guild of Mages
23. Varen-Salenith Egg Mine
24. Salenith Manor
25. Dralethan Manor
26. Abanidanon Egg Mine
27. Temple
28. Serogan's Shack