Tes3Mod:Tamriel Rebuilt/Adurin-Ouaka
The UESPWiki – Your source for The Elder Scrolls since 1995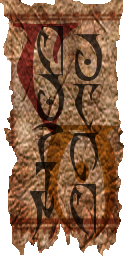 Adurin-Ouaka means "shipwreck village" in the Dunmer tongue. This is because Lake Boethiah nearby is treacherous to inexperienced captains and there are many shipwrecks on the bottom of the lake. The inhabitants of the shack village supplement their fishing and farming trades by exploiting these abandoned landmarks, regularly looting them for treasure.
This quiet town has a single trader, Mervyn Andalas. The other noteworthy persons are the trainer Adosi Venith and the hetman (local Dunmer chief) Rivyn Veras. The inhabitants are generally xenophobic and isolationist.
Getting There and Around
[
edit
]
Adurin-Ouaka is difficult to reach; the nearest town with fast travel possibility is Tel Mothrivra, located across the Lake of Boethiah, which makes swimming, water walking or levitation still necessary to reach the village. Alternatively, it is a long hike from Tel Muthada or the Windmoth Legion Fort through the Boethiah's Spine.
Places of Interest Around Adurin-Ouaka
[
edit
]
Immediately to the north of Adurin-Ouaka are the imposing Boethian Falls, with a pilgrimage site. Across the bay to the north is the smuggler cave Surimintu and on an island in the northeast is the lighthouse of Felos Melethi. South of this island are two of the shipwrecks from which the village derives its name. One of them, Trapped Shipwreck, is accessible. Just beyond a towering range of cliffs south of the village is Dorammu Cavern, a hermit's cave. The mountains to the west of the village are dominated by the large Dwemer ruin Amthuandz.
Related Quests
[
edit
]
Map Key

2. Dreynis Teran's Shack
3. Andilo Vadryon's Shack
4. Vilyn Avani's Shack
5. Mythas Venim's Shack

6. Venith Shack
7. Nileno Hloran's Shack
8. Brelyna Thindo's Shack
9. Hannabi Othralen's Shack