Tamriel Rebuilt:Othreleth Woods
The UESPWiki – Your source for The Elder Scrolls since 1995
The western highlands are the heartlands of House Hlaalu. If the Aanthirin is spring and the Thirr Valley is summer, the Othreleth Woods are autumn. The sun seems to eternally set over great mushroom forests and the downpour of the Kanit River. — Tamriel Rebuilt
●

Othreleth Woods Weather Table

●

●
Clear
25%
●
Thunder
5%
●
Cloudy
35%
●
Foggy
5%
●
Ash
5%
●
Blight
0%
●
Overcast
10%
●
Rain
15%
●
Snow
0%
●
Blizzard
0%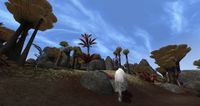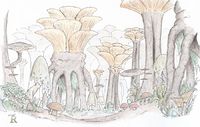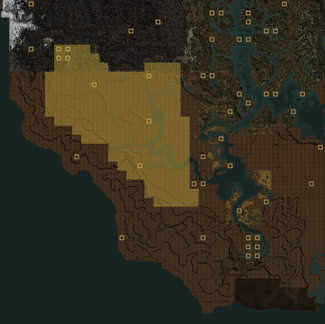 Othreleth Woods is an autumn-like region in the Narsis District of Morrowind. Many tributaries of the Thirr River, including the Kanit River, flow south and east to meet it at Lake Coronati in the Coronati Basin.
Its largest settlement is Kragenmoor in the northwest. The region borders the Armun Ashlands to the north, the Velothi Mountains to the northwest, Shipal-Shin to the south, and the Coronati Basin to the east.
As of the 23.10 Andaram update, only a small portion containing the eastern fringes of the region has been officially released.
A list of places found in the Othreleth Woods region.
Sobhidaz — A small fungal cavern and hideaway.
Ushaninmis — A warlocks' cavern by the cascades of the Kanit.
Velothi Towers
[
edit
]
Unreleased Places
[
edit
]
These places are planned, in development, or partially complete and available within section files. Due to the ever-changing nature of unreleased content, only major locations on the concept map are listed here.
Settlements
[
edit
]
Cities (Tier II)
[
edit
]
Towns (Tier III)
[
edit
]
Villages (Tier IV)
[
edit
]
Fervinthul
Hla Rud
Ilaanam
Narun
Outposts (Tier V)
[
edit
]