Online:The Aurbis
The UESPWiki – Your source for The Elder Scrolls since 1995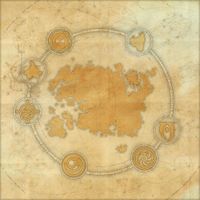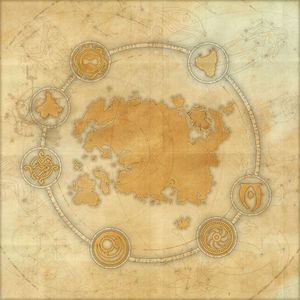 The Aurbis is the universe in which The Elder Scrolls Online takes place. Within lies the Mundus, in which the planet Nirn resides, and the planes of Oblivion. ESO has a map of the Aurbis which you can view to navigate to maps of Tamriel and the realms beyond it.
For historical information, see the lore article.
The Aurbis has an associated loading screen text attached to it in-game, however, since there is no way to travel to it specifically, it is never visually displayed. The text reads:
The Aurbis is all the cosmos as created by Anu and Padomay. It is known as the Wheel, with Mundus as the hub and the Eight Divines as the spokes.
See Also
[
edit
]