Online:Sorcerer Turoni
The UESPWiki – Your source for The Elder Scrolls since 1995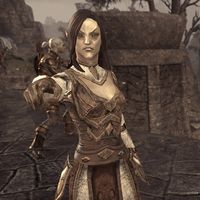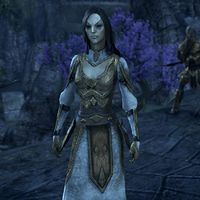 Sorcerer Turoni is a Chimer mage seen in a flashback at the Brothers of Strife.
Related Quests
[
edit
]
Dialogue
[
edit
]
"Honor to you, soldier. I'll take the bloody offerings and ready them for the ritual.
Are you prepared for the next step?"
Yes. What do I do next?
"Kill the Daedra at the nearby ruins. Take what we need from them."
I'll do as you ask.
"We are gathering the essences of these Daedra. Speak with the acolytes. They know how to summon them."
Can you explain more about the ritual?
"You're only a soldier, so I'll spare you the details. We're infusing the blood of our enemies and the Daedric essences you collect into our chosen vessels.
The general and his brother have volunteered themselves for this ... sacrifice."
What do you mean by "sacrifice"?
"The general and his brother will die—the power they receive will consume them. But they will be reborn, more fearsome than even the mightiest horde of Nede warriors.
We, the Chimer, will win this day."
After returning with the essence:
"We haven't much time, soldier. Those savages could break our lines at any moment."
Before speaking to General Balreth:
"We have the essences of wrath and fire from the Daedra. We have the hearts of the dead. We've completed our preparations.
The ritual can begin."
Before praying at the brazier:
"Pray at the fire, soldier. You shall have the honor of ushering in the Chimer's finest hour."
During the ritual:
Sorcerer Turoni: "For the Chimer! For Veloth!"
Initially, Turoni had black eyes, and at some point the Chimer were updated to have gold eyes and the Nedes were given different armor.