Online: Skaafin
The UESPWiki – Your source for The Elder Scrolls since 1995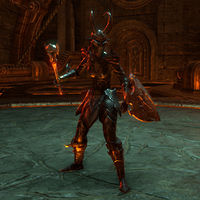 Skaafin are a race of horned, yellow-skinned, red-eyed humanoid Daedra associated with Clavicus Vile. They vary significantly in size, with some being quite small in stature to others being as tall as Altmer. They can be found in Vvardenfell,

Cold-Blood Cavern, the Clockwork City Vault,

and the Ventral Terminus.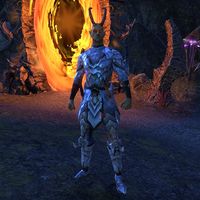 This article is about the Daedra. For the cat in Skywatch, see Herne (cat).
Herne are a semi-intelligent race of horned huntsman Daedra sometimes seen in service to Mehrunes Dagon. Only one appears in the game, and it is technically a renamed Skaafin.