Online:Fargrave
The UESPWiki – Your source for The Elder Scrolls since 1995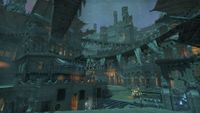 Fargrave is a demiplane of Oblivion containing a city. It contains permanent connections to other realms of Oblivion, including the Deadlands. It is home to the Gleaners of Aurbis, the Saraathu Tong, and House Hexos. An agreement known as the Stricture allows mortals to traipse freely through Fargrave, and outlines the conduct expected of both Daedra and mortals within the city. The city is overseen by a group of arbiters known as the Grasp.
Of all Fargrave's districts, the Shambles is the most dangerous. It is also home to most of the city's mortal inhabitants.
Using the criminal skills from the Vampire, Werewolf, and Necromancer skill lines within Fargrave's city limits won't give you a bounty. NPCs will still refuse to talk to you if you are a transformed werewolf or stage four vampire, though.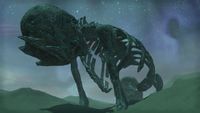 Points of Interest
[
edit
]
The following Points of Interest do not count towards Zone Completion:
Striking Locales
[
edit
]
Set Stations
[
edit
]
Player Houses
[
edit
]
Wayshrines
[
edit
]
Unmarked Locations
[
edit
]
Related Quests
[
edit
]
Repeatable Quests
[
edit
]