Lore:Boneshaver
The UESPWiki – Your source for The Elder Scrolls since 1995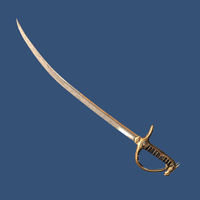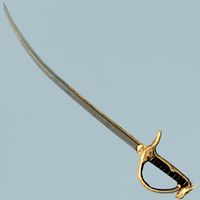 Boneshaver is a legendary saber named after the warrior god of the Yokudan Ra Gada, Onsi the Boneshaver. Onsi himself is rumored to have gifted the saber to the Ra'gada. Its blade is noted as being sharp enough to be able to cut through any foe.[1][2]
The saber's physical features are ornate with dragon imagery. Its pommel is shaped like a dragon's head, and has areas on the saber's hilt that resembles scales. The blade itself features a pattern akin to that of flowing water.
History
[
edit
]
Sometime after the end of the Great War, around 4E 180, the Redguard and member of the Blades, Azzin, was the wielder of Boneshaver. Azzin tasked the Warrior to kill a dragon by the name of Shulknunaak. The Warrior came into possession of the blade after refusing to kill the dragon and defeating an angered Azzin.[3]
At some point before 4E 201 the blade was owned by Ismal, a Redguard noble from Sentinel who was working with the Thalmor. He was defeated by the Last Dragonborn who dispatched him and an unit of Thalmor due to the Remnants request. The Last Dragonborn claimed the blade for themselves.[4]
Known Wielders
[
edit
]
See Also
[
edit
]
References
[
edit
]