Daggerfall:Baron Shrike
The UESPWiki – Your source for The Elder Scrolls since 1995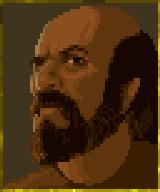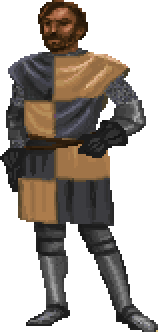 Baron Shrike is the severe ruler of the Barony of Lainlyn in western Hammerfell. He is a tyrannical bully who governs his people with an iron fist. Shrike is the husband of Baroness Dh'emka and the older brother of Lord Kain, who is trying to usurp the throne from his authoritarian sibling.
The Baron is also the leader of The Host of the Horn, the region's well-trained military knightly order that ensures his rule.
Baron Shrike does not actually appear in the game, existing only as one of its numerous political factions.