User talk:Croaker
The UESPWiki – Your source for The Elder Scrolls since 1995
Welcome!
[
edit
]
Hello Croaker! Welcome to UESPWiki. It's always good to have new members. If you would like to help improve any of our pages, you may want to take a look at the following links:
If you would like to spice up your userpage, click here for a list of userboxes you can use, including a guide to making your own.
When you're editing, it's always a good idea to leave edit summaries to explain the changes you have made to a particular page, and remember to sign your talk page posts with four tildes ~~~~. Also, the "show preview" button is a great way to view the changes you've made so far without actually saving the page (our patrollers really appreciate it!).
Feel free to practice editing in the sandbox or discuss the games in the forums. If you need any help, don't hesitate to contact one of our mentors. Have fun! —Kitkat •Talk•Contrib•E-mail 07:11, 19 June 2012 (UTC)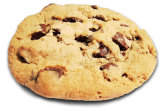 You have been given a cookie!
Your dedication and diligence to the wiki has not gone unnoticed. A user has seen the progress you've made, and has given you a cookie because of it. Good work! The user had the following to say:
Sorry I'm a little late to say so, but great work on the Mede Dynasty page!

Minor Edits

Threats•Evidence 20:09, 1 July 2012 (UTC)
Arena Info
[
edit
]
Hi Croaker. I noticed here that you removed information from the Gideon page per this duscussion, despite it not being related to the gladiator teams. As you can see here, the majority of the text that appears when you enter a city in Arena actually appears in-game. Could you please look over your edits and make sure no other information was removed on account of using the OOG source as a reference? Thanks. —Legoless (talk) 12:08, 12 June 2014 (GMT)
Userpatroller?
[
edit
]
Hi Croaker. I'm just doing a sweep of Recent Changes to let qualified users know they qualify for patroller or Userspace patroller. As of now, you are qualified for either. If you are interested, consider reading over those pages. I would suggest applying for Userspace patroller first, as it is much more automatic (there is a nomination process for regular patrollers). --AKB Talk Cont Mail 19:32, 4 August 2016 (UTC)
Citation update
[
edit
]
Hey, I noticed you updated Haymon Camoran. I don't think there's many pages left using the old reference style, but if you come across any more, just figured I would let you know I put together a little tool that will update the ref style automatically for you. Should save a bit of time if it comes up again! -- Hargrimm(T) 06:02, 7 August 2016 (UTC)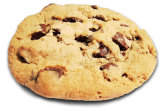 You have been given a cookie!
Your dedication and diligence to the wiki has not gone unnoticed. A user has seen the progress you've made, and has given you a cookie because of it. Good work! The user had the following to say:
I've been tracking your recent contributions to several geographically-themed lore articles with great interest. Since the Tamrielic geography is a field that I feel a particular connection with, I must say that I am impressed - you've done hell of a good job. --

Vordur Steel-Hammer

(

TINV1K

) 22:57, 9 August 2016 (UTC)