UESPWiki:News
The UESPWiki – Your source for The Elder Scrolls since 1995
This is where news for the main page is written, whether it be about the Elder Scrolls or about our site. If you would like to write news for the main page, simply create a header in the "Proposed News" section and write a brief news story underneath. Others will come by behind you and clean it up, and an administrator may feature it on the main page once it becomes brilliant prose.
Currently Featured News
Pete Hines Legends Interview —

February 13, 2018

[

edit

]
UESP has conducted an interview with none other than Pete Hines, Senior Vice President of Marketing at Bethesda and an avid player of The Elder Scrolls: Legends. The interview offers behind-the-scenes info on the game's development, including lore clarifications and the possibility of a future art book release. Read the entire interview here.
Music of Tamriel, Vol. 2 Available —

January 20, 2018

[

edit

]
Win a 2018 UESP Calendar —

December 6, 2017

[

edit

]
Make sure you enter our Random Draw for a chance to win one of many 2018 Tamriel calendars featuring screenshots submitted by our fans. Take a look at the Calendar Preview for an idea of what it looks like. Drawing will take place on Dec 18th so don't wait!
We've choosen 62 lucky winners today for a calendar from the random draw and have notified them by e-mail. If you didn't win one we will do one last draw sometime in January with any remaining calendars left over.
Free ESO Nix-Ox Mount —

November 17, 2017

[

edit

]
A free nix-ox mount will be given to all players that own ESO's Morrowind Chapter who log in before November 26. The mount will be given out in two batches, on November 22 and November 28. Players who don't currently own the Chapter can avail of this promotion by purchasing it in the interim. Morrowind is currently on sale in the Xbox Store.
In other news, ESO's second anniversary event celebrating the release of Orsinium is currently in full swing. The DLC is on sale at a significant reduction in the Crown Store and Orsinium rewards have been doubled for the duration of the event.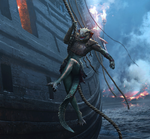 Julian LeFay Interview —

November 6, 2017

[

edit

]
Julian LeFay, who has been called the "Father of The Elder Scrolls" took part in a three hour interview with Indigo Gaming a week ago. In the interview, he talks about his involvement with Bethesda Softworks as their chief engineer, his departure from the company, and his current projects, among other things. As one of the first employees of Bethesda, Julian saw the company grow from a small operation to a company with seventy employees.
The full interview can be found here.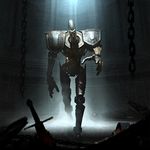 Clockwork City expansions for The Elder Scrolls Online and The Elder Scrolls: Legends —

November 1, 2017

[

edit

]
The Clockwork City DLC for ESO was released for PC and Mac players on October 23, 2017, with console players getting it on November 7, 2017. This DLC gives players access to a new zone and trial as well as new quests, and introduces Transmutation to the crafting system.
Now, it has been announced a new premium story is coming to Legends on November 30, 2017, called Return to Clockwork City, a nod to the recently released ESO DLC. The story will add Factotum cards, as well as new Treasure Hunt and Assemble game mechanics. The full bundle will be available for $19.99, complete with alternate card art and a title; or in-game gold can be used to purchase three separate acts. For more information, read the official announcement. Clockwork City, here we come!
Proposed News
[
edit
]
UESP Twitch Established —

August 31, 2017

[

edit

]
The UESP has begun using its Twitch account for livestreaming Elder Scrolls games. UESP editors have stepped forward to run the stream for Legends and ESO. If you are interested in supporting the UESP Twitch account, check it out here.
Oblivion on the PlayStation 4 —

January 24, 2018

[

edit

]
The Elder Scrolls IV: Oblivion was added to the PlayStation Now roster of games in December. This is a paid service, and the game has received no HD makeover.
Past News
[
edit
]
Older news should be bumped down to this section before being permanently archived (see right). There is no set length of time that an article should remain visible on the Main Page; that should be decided based on the importance of the news, as well as aesthetics.
Archives